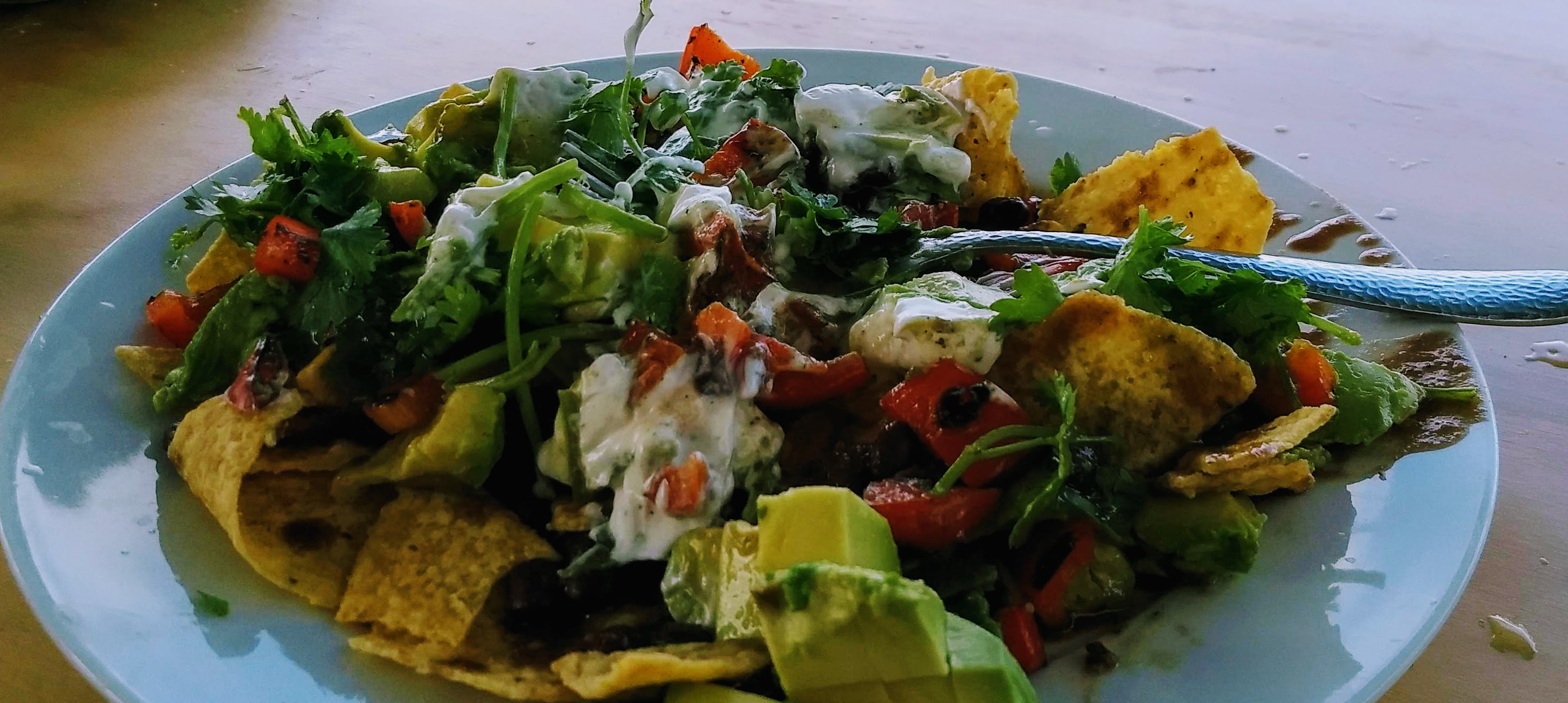 We eat a lot of chilaquiles. Our traditional version is:
totopos (tortilla chips)
black beans with mole sauce
peppers (usually charred or roasted)
eggs or avocado
crema or cheese
cilantro
lime
green sriracha sauce Sadly, the bottle we brought from PA's Wegman's is almost empty and we won't be able to buy another - we even checked amazon, but they only have an overpriced version. But we can create our own once our tomatillos are ripe.
We heat beans in a pot and add the mole and mix. Layer chips on a plate (light or heavy layer depending on your taste and hunger) and if you're using cheese, add it next (so the beans can melt it). Cut up peppers and char or roast - or use fresh. Cooking peppers over flame seemed like a hassle in the past, but with our grill it's easier than sauteeing. It takes longer than it seems like it should. We usually use 1/2 or 1 whole pepper for the two of us.
While the beans and pepper heat, cut lime, avocado, cilantro. If using eggs, scramble or fry.
Layer all the ingredients to taste and eat with or without a fork.
---
2 Comments:
---

July 09, 2018
what kind of mole are you using?
---
July 11, 2018
We have tried several kinds but the best is one we got at Mercado Independencia, and the next time we go there we'll definitely buy more! That woman sells 12 kinds and we tried two so far.
---
Post a comment: