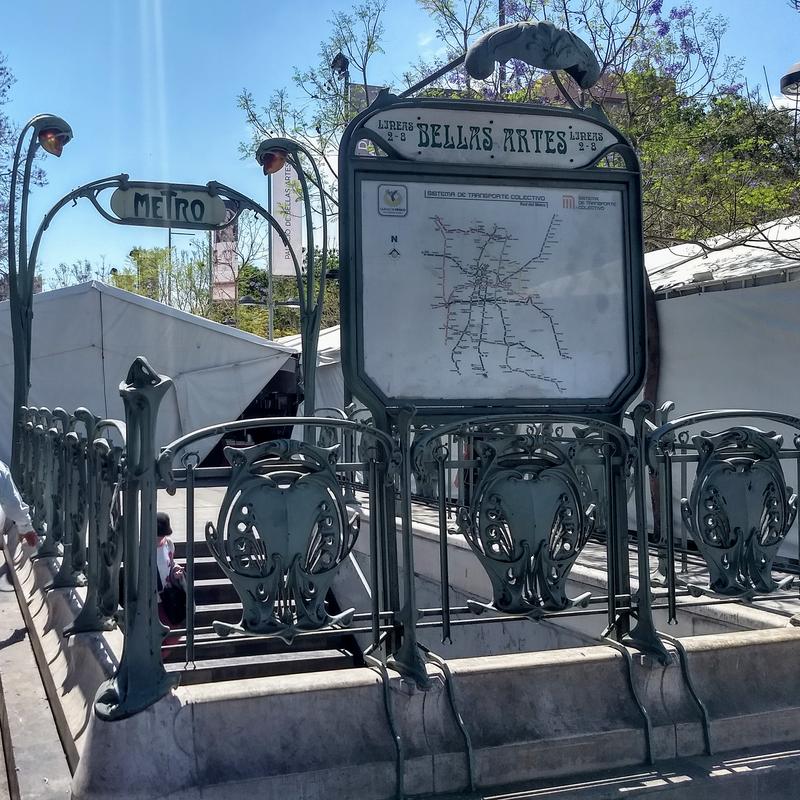 Explore Mexico City with coins you dig out of your sofa.
Seriously; it's 5 pesos/ticket, which is less than $.25. Transfer trains all day if you feel like it - on the same ticket if you stay on the platforms. While the stations are beautiful, you'll want to get above ground eventually. And look at all the places you'll go!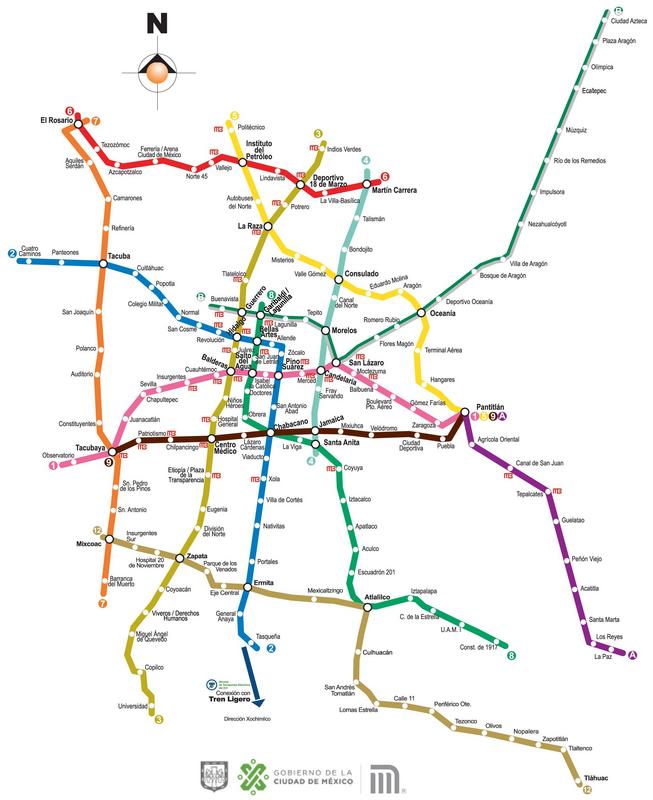 Each route has a color and also a number.
You buy tickets with cash. They look like raffle tickets and will easily get lost. You could buy extra to avoid waiting in the ticket line at peak hours, but put them somewhere safe. (You can buy a card if you'll be in CdMx long enough.)
Free rides to kids under 5, seniors, uniformed police and some other groups.
Bring your bike on board!
Use the paper ticket to get through the turnstyle, then find your platform.
Instructions for waiting at the platform are painted on the floor. This is useful! Riders might charge the train because the doors don't stay open long. Don't be offended if you're from one of the places where people leave a lot of personal space. Just get on the train.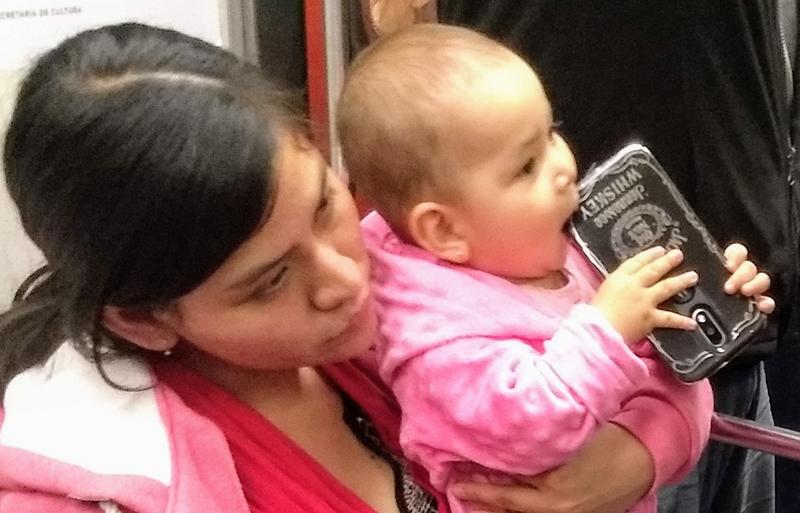 Public transit is its own sightseeing. Enjoy more eye-contact and smiles with strangers than a typical US city.
I wouldn't sweat theft threat. Everyone and their brother (and their baby) is absorbed by their cell phones and usually leave the train with their wallet (and those phones, too).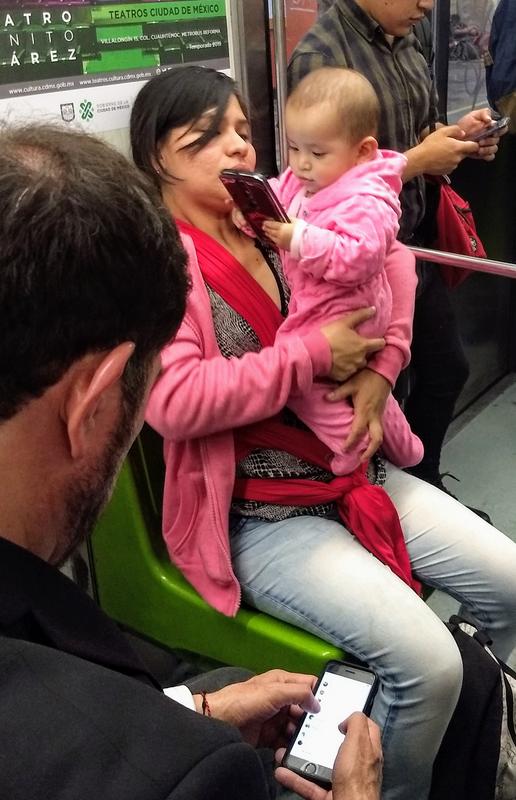 But don't be foolish either - never hurts to loop purse straps around wrists, shoulders, etc; keep wallets in front pockets; stay awake. Even Jesus comes like a thief while you're sleeping! (Does anyone read this blog but my mom, anyway?)
The metro survived the 1985 earthquake - it has earned your trust! It won't run on time like trains of Europe, but might be more reliable than BART or NYC transit. Maps and apps are widely available. Read more.
---
Post a comment: