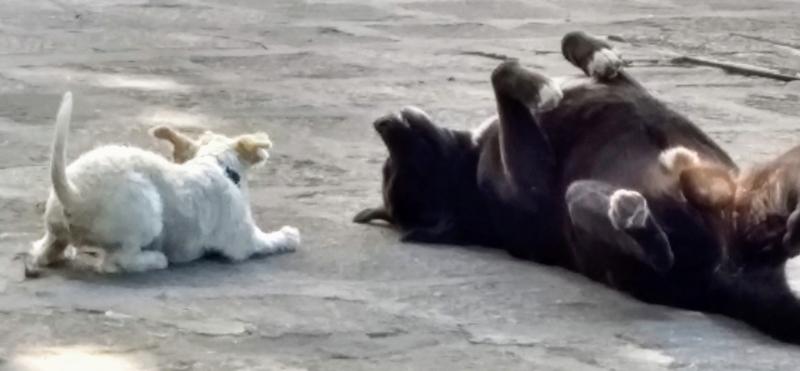 Lunch in the church plaza was couples' time.
The dogs came with a punk crew and intimidated people moving through the plaza, so the black one was ordered to his back, where he stayed for ten minutes.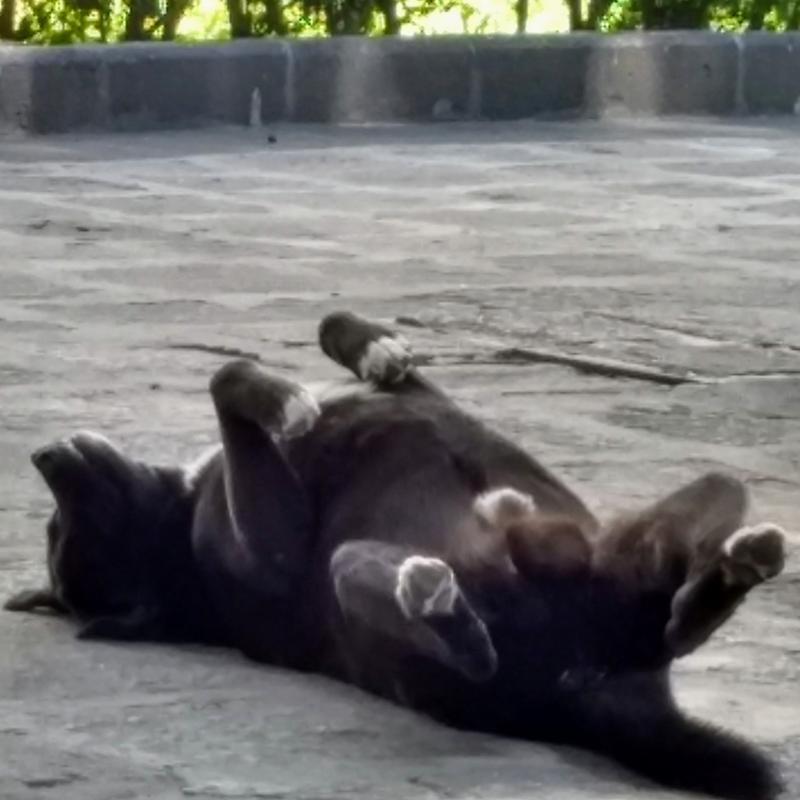 How often does this couple meet for lunch? They've got a system down.
We strolled and sat, reading people and signs. City life has serious perks.
Do you have a favorite lunch park or people-watching plaza? Who do you meet there? Who do you speak to?
---
Post a comment: