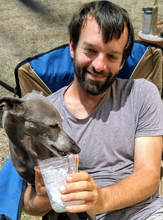 Sometimes we all need to pile into the truck and go to the vet. Vacunas por los gatos y perros. Wish us luck!
Thanks to my uncle and his partner we found the best vet in town, probably best vet in a much larger region. Alfredo is patient, tries to speak English with us, and knows veterinary medicine from traditional to new-fangled.
We've had plenty of reasons to see Alfredo, between our pets and Stan and Edith's pets. I used to look up words in preparation, but "Max vomita y defeca" didn't grow my Spanish vocab much. There's a lot to say with gestures, pointing and numbers with a vet, and so far we think we're on the same page.
---
Post a comment: