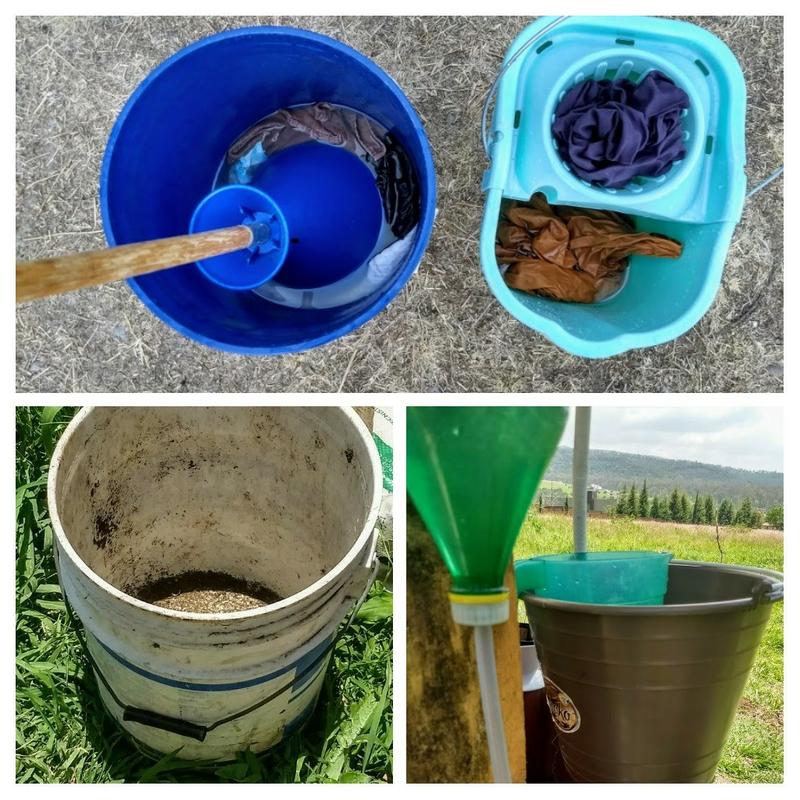 I have a splinter in the arch of my foot. At first I thought I'd pulled a tendon or something, then realized it was the tiniest tip of a thorn, too deep and short to dig out.
Better soak my foot. Of course, we don't have a bathtub.
Which bucket should I use?
| | | |
| --- | --- | --- |
| | | |
| laundry buckets: wash or rinse | sink buckets: hands and dishes | garden buckets: mulch and compost |
Comment to vote.
---
4 Comments:
---

August 01, 2018
Sink Buckets?
---
August 01, 2018
If you have bleach I vote garden bucket after it is bleached! The others I feel would be uncomfortable to soak a foot. 🙏👣
---
August 02, 2018
I was going to vote laundry, since it's not as dirty as the garden bucket (though I could've bleached it, yes!) and wouldn't dirty up the sink bucket. But we were doing laundry, so I used a sink bucket (after showring) and the splinter is out!
---
August 02, 2018
i was thinking i would vote for sink bucket - it can recover from soaking your foot. i'm just glad to know the splinter's out!
---
Post a comment: