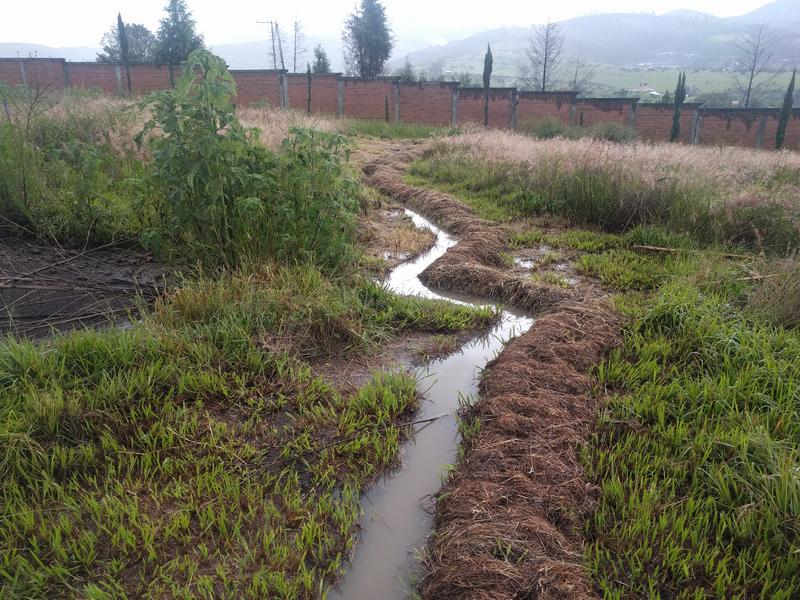 The swale is working! Look at that water, slowed, sunk and supporting a green belt across El Terreno. One big rain wet that swale (facing west above) and it hasn't gone dry. Probably won't until November?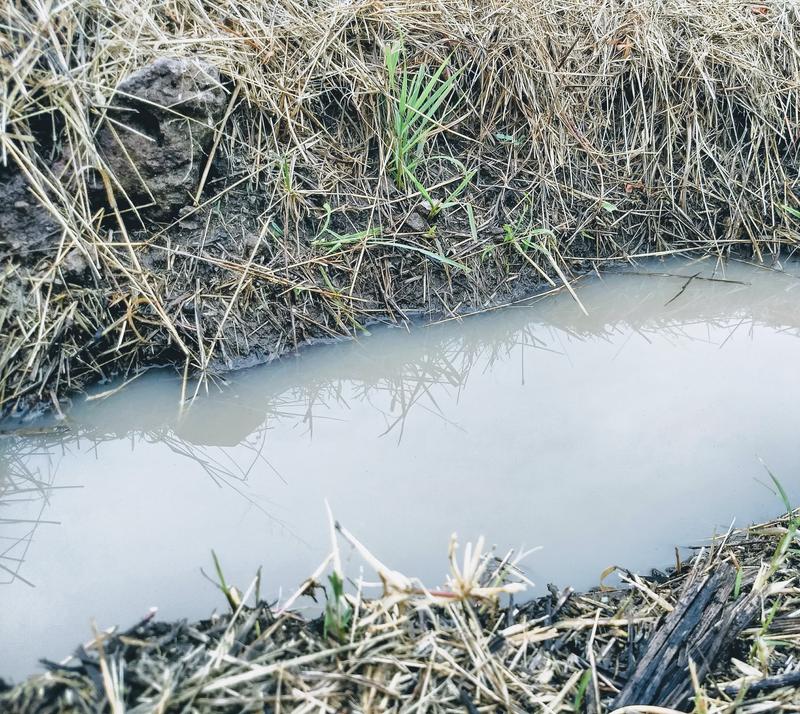 We (Phillip) dug this swale because we're living on a semi-arid hillside and swales are an excellent longterm contribution to health in this context.
| | |
| --- | --- |
| | |
| freshly dug | after rain |
Swales (or similar landshaping) might be helpful where you live, too. Do you see any erosion on your landscape? Does water rush through when it rains? Check out some simple solutions.
Looking east:
And from above: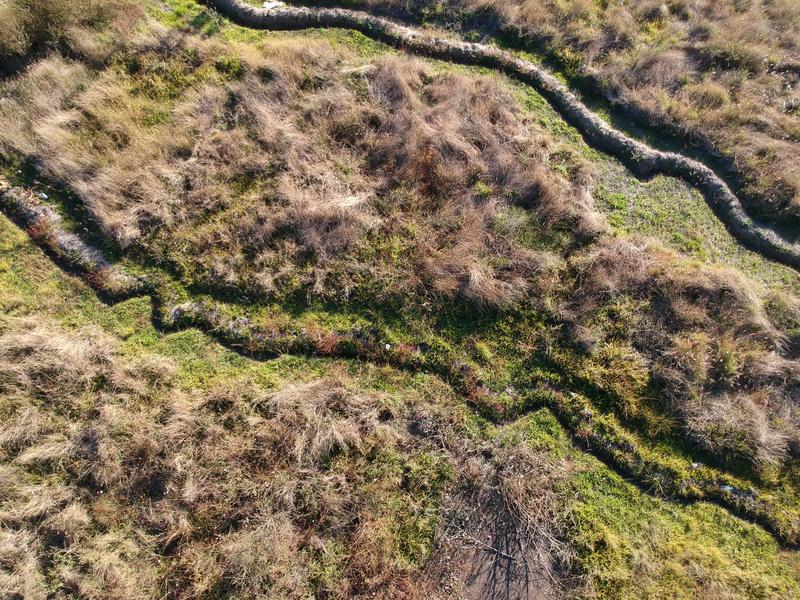 ---
5 Comments:
---

August 14, 2018
very cool!!!!!
---
August 15, 2018
Will the swale increase your mosquito population, or does the water move enough that they don't like it as a breeding ground?
---
August 15, 2018
Good question Beth! There is standing water after a rain but it soaks in (and leaves a damp bed) within a day, it seems. So I think it won't increase our mosquitos much. We do have standing water around the kitchen and seedlings but try to pour it regularly.
---
August 15, 2018
The mosquitoes need standing water for at least 10 days develop, so it shouldn't be a problem.
---
August 20, 2018
Woohoo! Those are some swell swales! ❤
---
Post a comment: