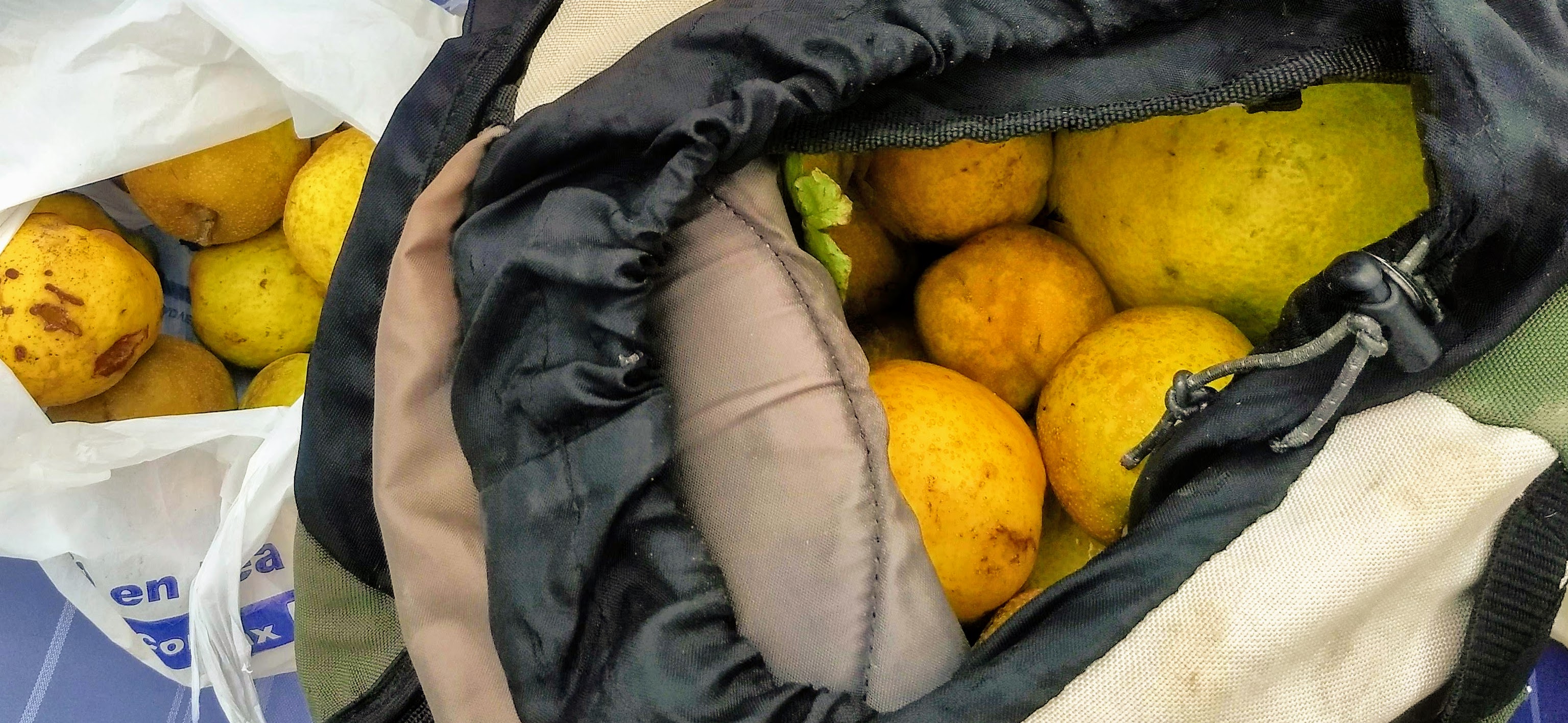 Good trade.

A woman showed up at our gate a few weeks ago with a confusing request in Spanish. I was muddy and bra-less and she wore heels and full make-up. I apologized for our rustic sidewalk and we sat on camp chairs in the "kitchen."
Turns out she's a friend of our neighbor and wants to make a natural swimming pool. Our neighbor recommended Phillip as a consultant.
We set up a time to visit the site of her future-home and found a meeting spot on google maps. (I remember carrying paper maps around Guatemala, Northern Ireland, etc., pulling them out to ask advice from strangers. In Mexico people send us coordinates or share locations thru WhatsApp.)
Phillip has the knowledge and I have the people-pleasing, so we've visited Janet's future home a few times and now we all know a lot more about how to make a natural swimming pool. Did you know you'll need the same surface area devoted to plants as you want for swimming? Janet gulped to learn that, but soon she'll have a meandering canal and a waterfall - can't wait to share photos.
We acquired a bit of intermediate Spanish vocab: bomba pump, pisina pool, cascada waterfall, grava gravel. We can still barely manage phone calls in Spanish, though. (I usually say "no gracias" and hang up when my phone rings - it's usually AT&T.)
Janet offered to pay but we had no idea what price might seem offensive, and which would sound silly. So she's giving us fruit from the on-site orchard. It's a paradise!
We brought home as much fruit as we could carry on our bikes: limón real, pera and a couple early manzanillas. We'll go back for more apples later. We're sharing this bounty with neighbors, Stan and Edith, and the chickens enjoy the trimmings.
[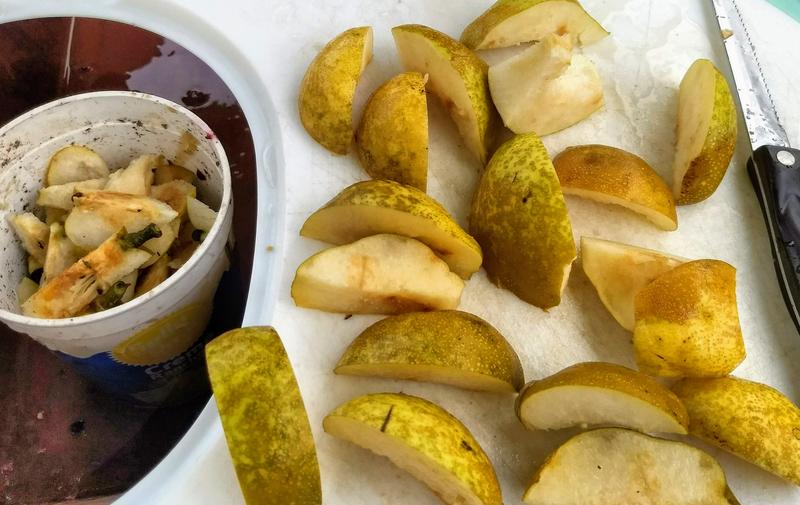 The pear haul gave me an excuse to create a new dessert, too. Of course it's a chocolate cake, but with pears. [Recipe soon.]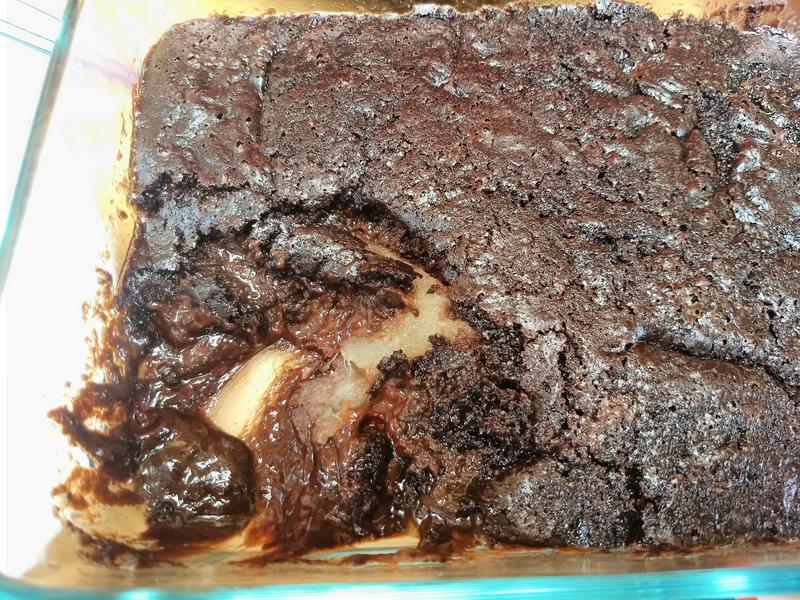 ---
5 Comments:
---

August 31, 2018
how totally cool this is!!!!!! WOW. have you tried drying pears?
---
August 31, 2018
We're planning to dry some! Testing the new dehydrator right now. I think Phillip will need to add his ventilation tube for fruit to do well.
---
August 31, 2018
How wonderful! GREAT off-grid exchange!
---
September 08, 2018
How wonderful! ❤
---
September 14, 2018
Our dehydrator is working for the pears! Takes two days usually, but we've got all the pears in storage now. Waiting for a call to come get apples next!
---
Post a comment: