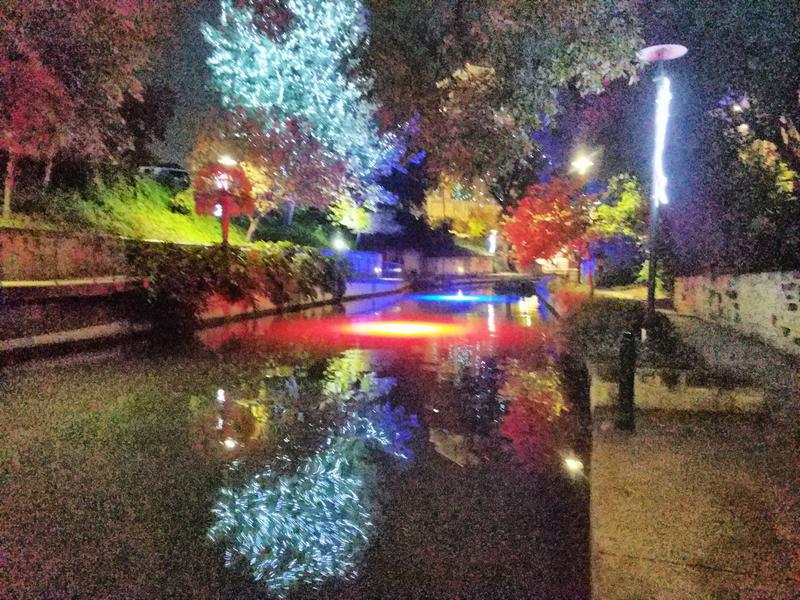 The San Fernando Cathedral light show stole my heart on behalf of the Lone Star State this Thanksgiving. have you seen anything like this?! In person is much better, this is just a few quick clips:
The light show shares some of San Antonio's history, and whet my appetite to understand this old, diverse place better. Did you know that the San Fernando Catherdral is the oldest continously operating cathedral in the US?
We soaked up city life in the day-after-Thanksgiving launch of the Christmas season with tree-lighting in Travis Park, lights on the San Antonio river, and even caught the (free) post-parade, watching some of the floating floats float home:
One treasured memory was a neighborhood singalong, hymns, folks tunes and movement songs. Cousin Yvonne has a rich network of friends who (like Yvonne) have given their lives in service to others. Feels like home to be with them:
Any gathering with Rise Up Singing is good - and this one came with a potluck of leftover Thanksgiving desserts and chocolate. San Antonio, and time with Yvonne, is a perfect bridge between the US and Mexico, as we hear Spanish along with English, eat fresh tortillas and also granola, and dwell in the linear space of the borderlands.
We really got into Mexico mode by prepping a 14.5 pound Thanksgiving turkey in a make-shift outdoor kitchen (because Phillip was fixing the sink so we wanted to stay out of the kitchen).
After a couple days of trying washers and tightening gaskets, the next step was to wait for Delta to mail a faucet kit since this sink is under a warranty, so instead of damaging the cabinet with too many drips, we moved dishwashing outside, too. Once again, we felt right at home!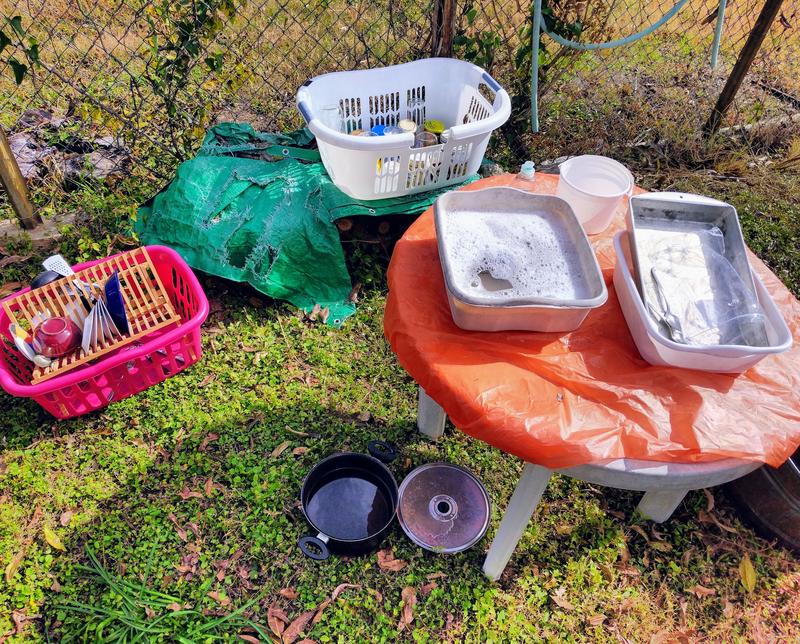 ---
2 Comments:
---

November 28, 2018
Phillip, I bet you wished you had your guitar for the singing time! Was that really a python in the river? That is a hoot about the transition, including having an outdoor kitchen :-).
---
December 02, 2018
So nice to see some photos of Yvonne!
---
Post a comment: