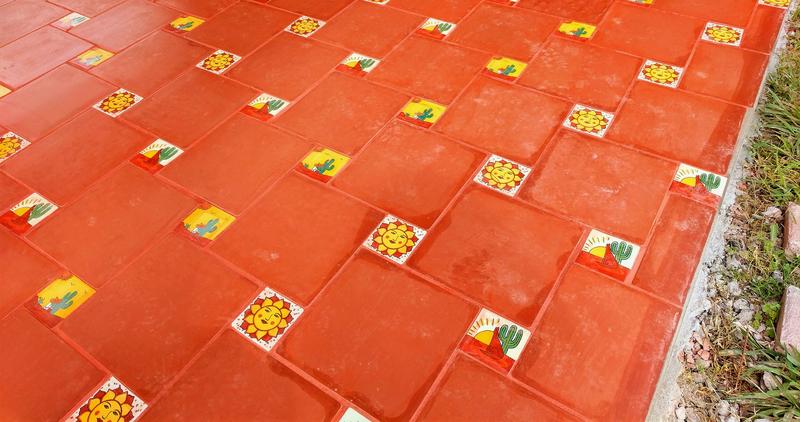 Cocina un poca menos rustica
While we were gone Stan organized the finishing of the kitchen floor. It's gorgeous!
Only downside is we have to mop, which we haven't done in our van life. But this floor is worth it!
We're getting used to how (relatively) slippery it is. Gris expressively, emotionally, sprints into the kitchen, then goes sliding. When I walk into the kitchen with dew-wet shoes, I have to catch my balance.
Still need to test the break factor: with the unfinished, rough concrete floor, anything we dropped would break. Will it now? (Puki helped us test this with a low drop today, so far, so good). And if we drop something, could we break the tile? Probably not, but I don't want to mess anything up in this lovely scene.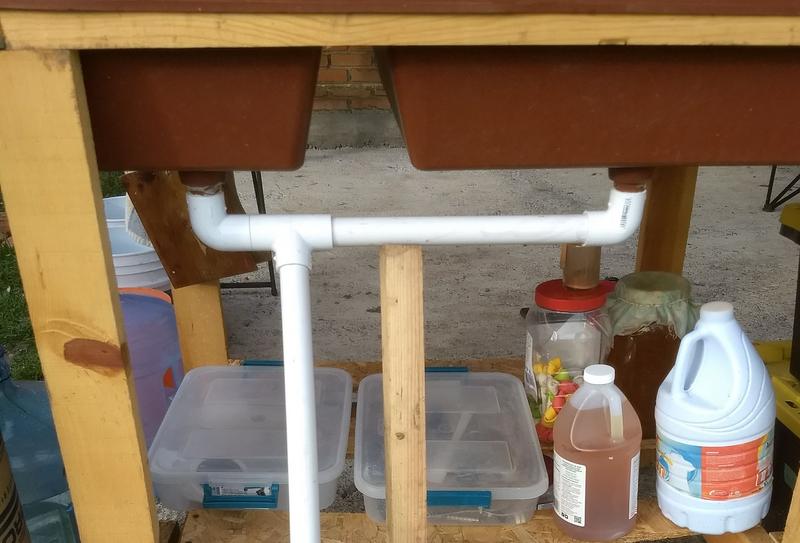 This kitchen is getting so appealing, it's time to build an adobe oven.
We're at least halfway through clean-up.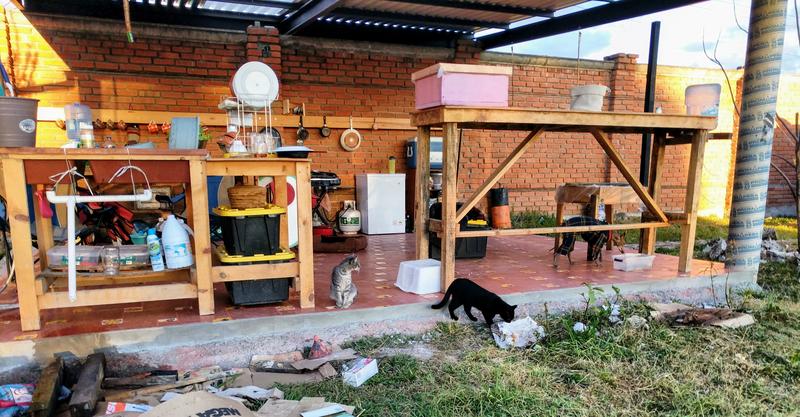 ---
Comments:
---

December 03, 2018
Victor left behind all that mess?! That's no fair!! Quite fun to think of Gris sliding across the floor, but you be careful!! I expect dropped items may still break - it is tile! Definitely pretty!
---
Post a comment: