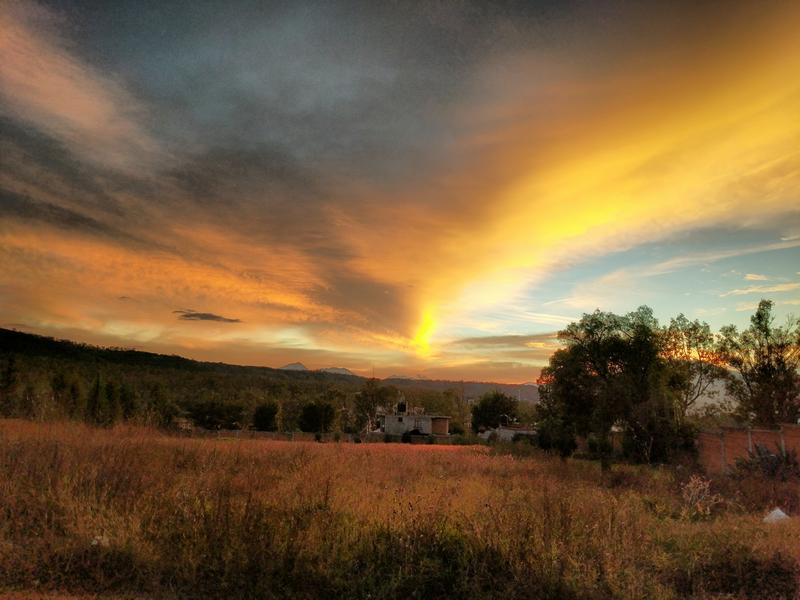 Pick your favorite sunset
We got a drone, since vanlife doesn't look cool without shots of the van at the beach/cliffside/glade. Turns out we're getting more use out of it for understanding this hillside better and planning the next swales!
It's also handy for capturing sunsets without so much human-structure interference. See the difference between me standing on the ground holding my phone
and Phillip flying the drone above the wall. (Does it go without saying that he was also standing on the ground?)
Drone downside is we don't have filters/lenses to help with light balancing. But maybe someday?
---
4 Comments:
---

December 15, 2018
That color is amazing!!!! How much of it is real? I'm not expert enough to get the nuance of difference between the two. Hey you're getting a following on Instagram! Is it useful? Or self-serving to those reaching out to you?
---
December 16, 2018
We didn't do any filters or messing with color at all - there have been great sunsets lately! Probably cause the rains are gone, so nothing is washing the pollution out of the atmosphere? Nearly all the comments I get on instagram are people/companies looking to get me to follow them or promote them. Oh well:-)
---
December 19, 2018
Both clips are breath-taking! And so nice to see the "grounding" with the cat in yours. I wonder if cats like sunsets. . . . they're color-blind, right?
---
January 07, 2019
Good question about cats - I don't know! But my impression is that they are not impressed by sunsets, and prefer to focus their eyes on birds:-)
---
Post a comment: