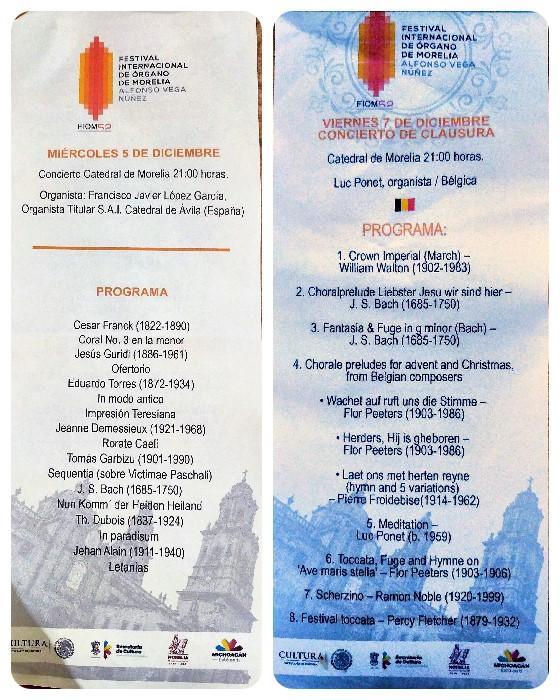 Morelia has a couple unique annual festivals, including guitar, film and organ. The international film fest probably draws the most famous people, but the Internacional Festival de Órgano is the oldest.
The setting, the cathedral of Morelia, is grand enough for even a boring concert. (It was built from 1660 to 1744 - 84 years doesn't seem so long now that we've read The Pillars of the Earth series, which puts cathedral-building in perspective.)
And the first concert we attended was a struggle to enjoy since it started at 9pm. But the second (also at 9pm) was fantastic. Luc Ponet can play.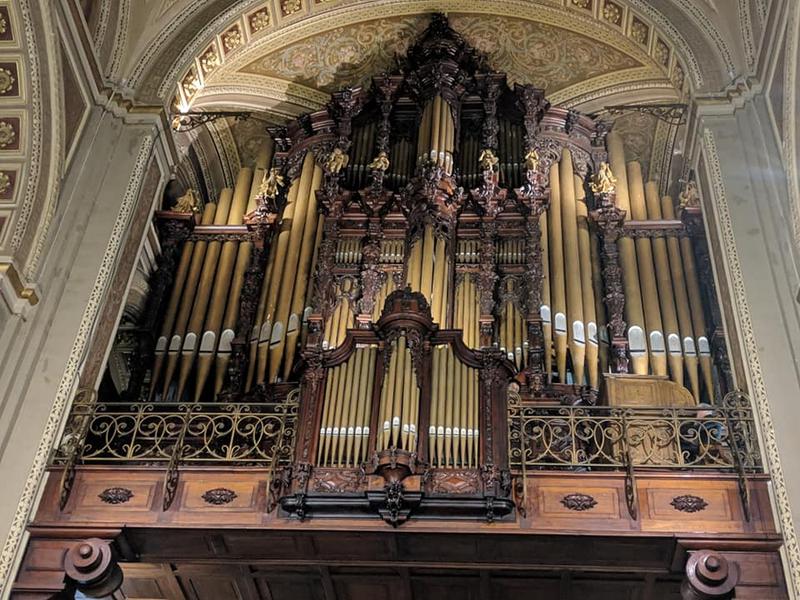 Sharon captured it best, as usual!
The organist sits up in the balcony, so a screen in the front showed a non-crooked-neck view. But I mainly "watched" the ceiling.
Even a late night concert is followed by cena in this world, so I had tlacoyos for the first time. These were made with blue corn and they were fantastic.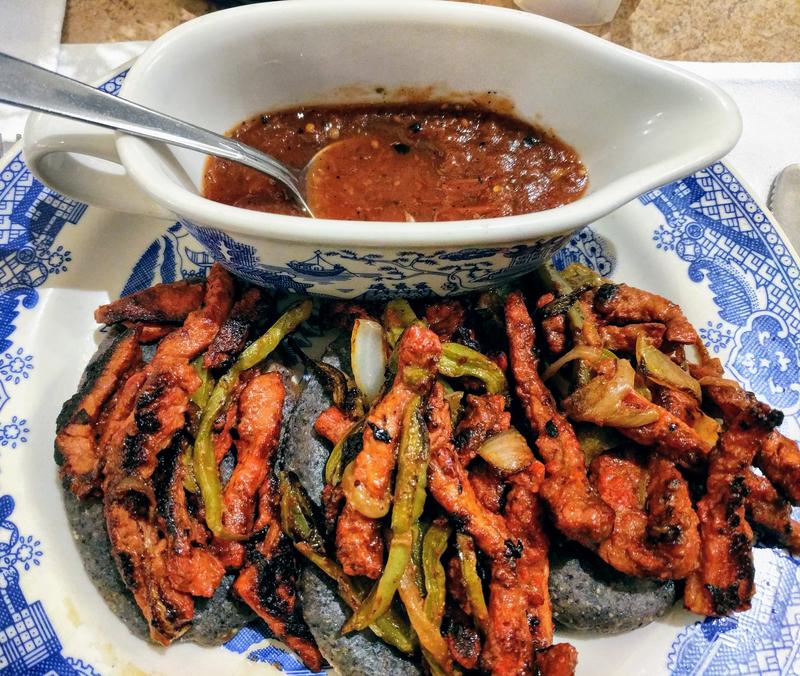 ---
2 Comments:
---

December 26, 2018
Wish I had been there!
---
December 27, 2018
Hmm…maybe we should come for it next year!
---
Post a comment: