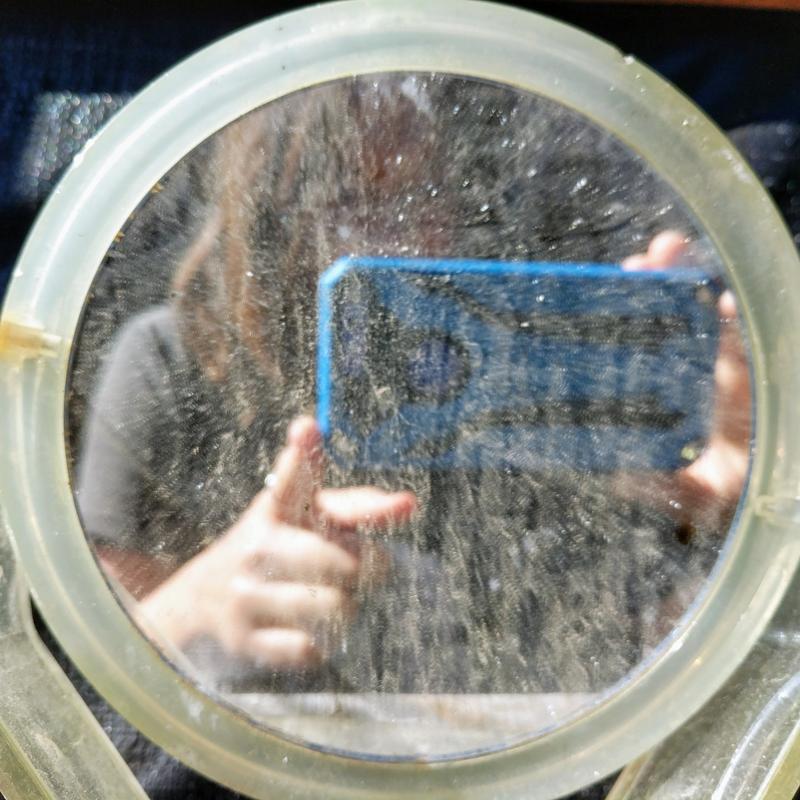 No vanity in the dust bowl
We have one tiny mirror, so unless I catch my reflection at the right time of day in the van window, I never see anything below my neck. Not a problem, though it could be nice to know how weird my sandals look with a skirt.
Now I don't even see my face, since the mirror is dirty and I never get around to cleaning it.
I remember when, wearing contacts, looking in the mirror each morning and night was essential. Once I got my eyes upgraded, I might go a day or two without looking in a mirror, but rarely - think about how virtually all public or private bathrooms have large mirrors. Not our outhouse. We have other things to look at!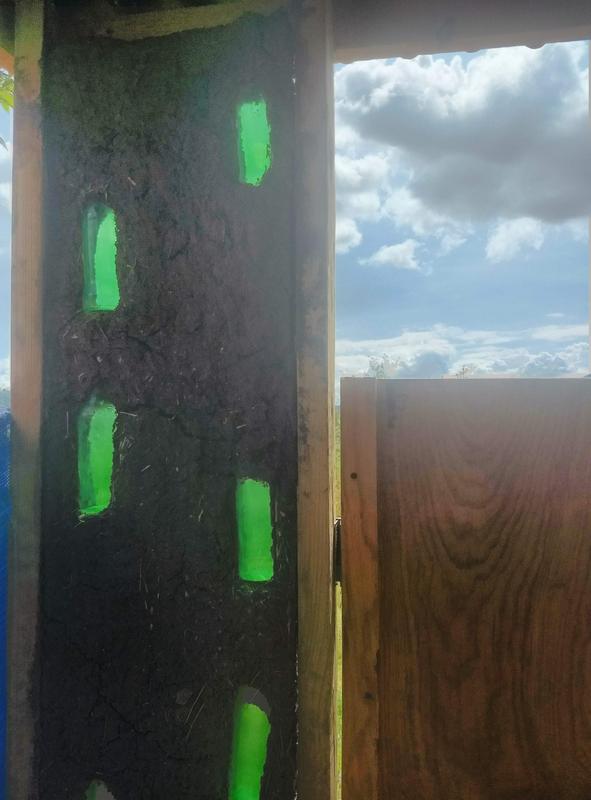 No vanity in Guanajuato, either, it turns out….I've been looking forward to our night in the city before I fly to the US for meetings. We left this morning and I hadn't showered or even put on deoderant, fantasizing about the hotel shower, putting on a cute dress (it's hot these days!) and feeling pretty on our last night together for awhile.
Well, I can't do that with my ratty, saggy sportsbra, and my "real" bra is in the van, locked in a parking lot until tomorrow. Back to jeans and a t-shirt, which works better for carrying Max around this staircase city, anyway! More on Guanajuato in a later post.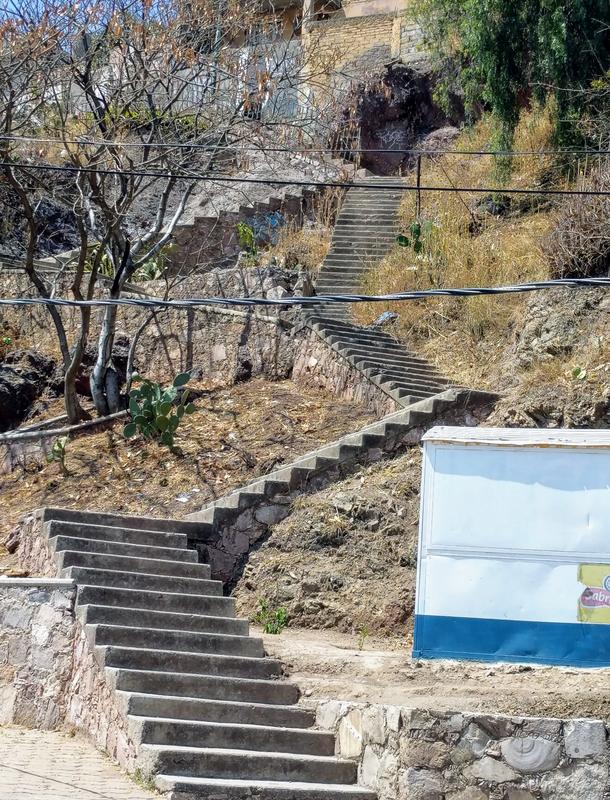 All is not vanity - though on Ash Wednesday I bet people look in the mirror more than average.
---
Comments:
---

March 07, 2019
great post! There is something freeing about not looking in a mirror.
---
Post a comment: