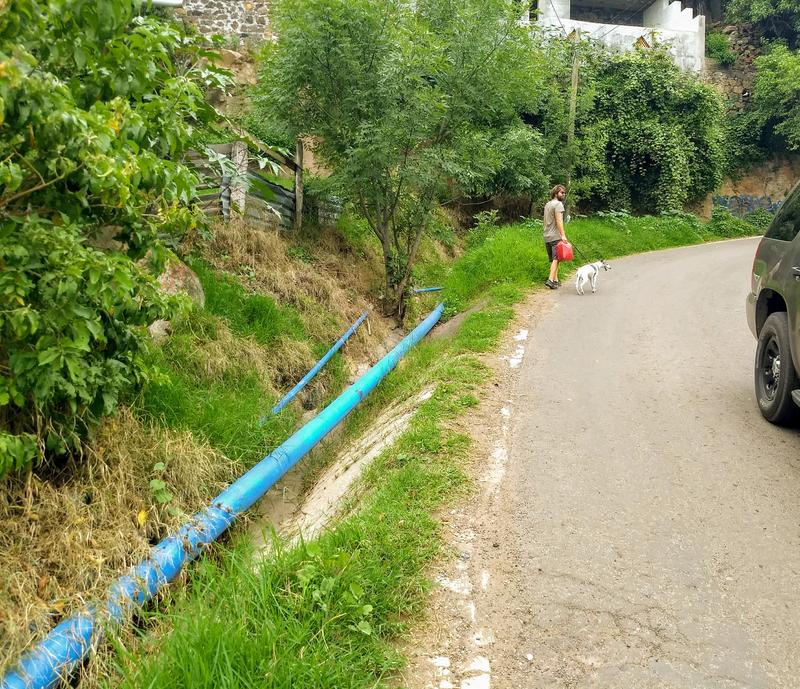 Virtually every time we go into Morelia we have to take the scariest hill, whether by bike or car/truck. We could go another way on bike, adding 30 min each way. By truck we could only avoid it by going off-road altogether, and perhaps get stuck.
But if we ever get stuck, if the transmission goes out (which is does), if a tire blows, on the scariest hill I think we're done for. It's a steep hill+sharp curve+cliffside+narrow road+potholes.
The other day someone had filled in some potholes and left behind dog food bags filled with rocks to protect the roadwork. So we got an obstacle course, too.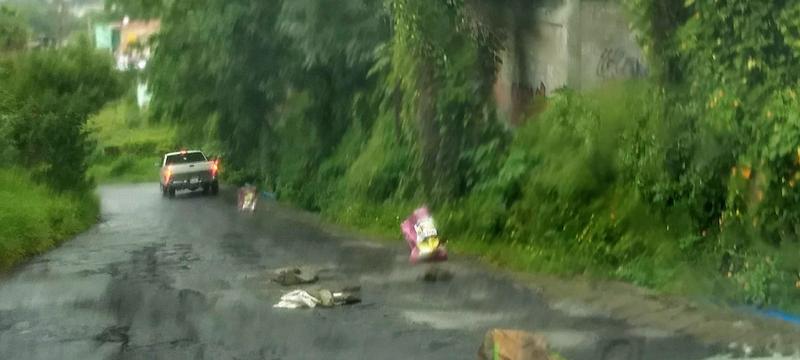 Our Christmas vacation to Puerto Vallarta showed us how much better Jalisco roads are. Michoacan can't afford to pay teachers or fix roads?
I want to communicate the terror through video, but this is the best I can do. (Hill starts around :41)
---
2 Comments:
---

September 02, 2018
actually, that video is quite terrifying to me! feels fast with not much control, especially with the rain. i know it might feel less scary if i were in the vehicle….or maybe not!
---
September 08, 2018
Yep–pretty scary to me, too!
---
Post a comment: