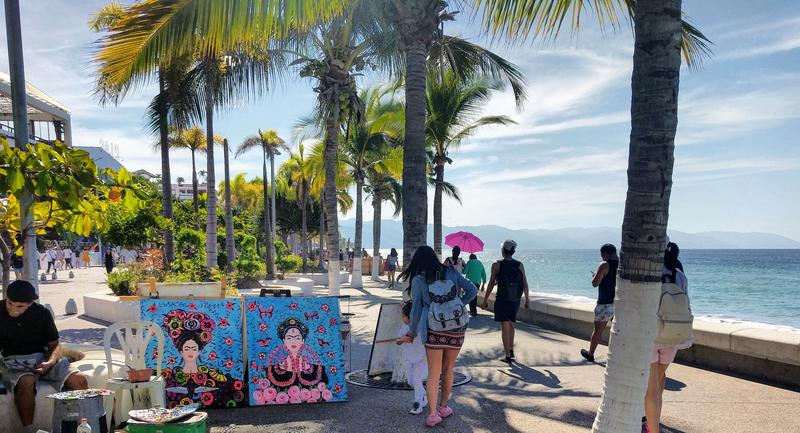 My kind of Puerto Vallarta
We happily joined our friends for a week in beachside Puero Vallarta. Friendly, relaxed, successful tourist town - but we get to stay alongside a normal family in a normal week of life. (Even had a normal, friendly robbery!)
The beaches are stunning and we're enchanted by mountains in every direction. Our favorite part of Puerto Vallarta might actually be the river walk trail that we take every morning to the beach.
We came primarily to escape Morelia's cold nights, which are just above freezing but really cold when living offgrid. Plus the bed gets crowded with chilly dogs and we weren't getting much sleep. Puerto Vallarta's weather is gorgeous, though we're not getting much sleep because it's so noisy with traffic going by at all hours, and we have to keep the windows cracked or we get too hot! Which means we'll be ready to go home, which is convenient at the end of vacation. Plus, we miss the kitties and our hikes up the hills.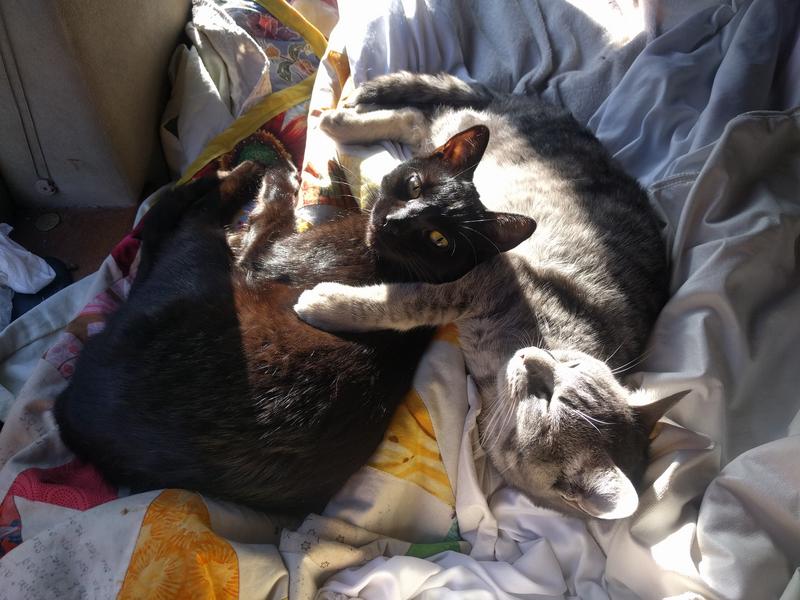 More on Puerto Vallarta in following posts. Read about Playa Destiladeras our favorite beach, a general beach review, the parish church, the boardwalk. and our favorite meals.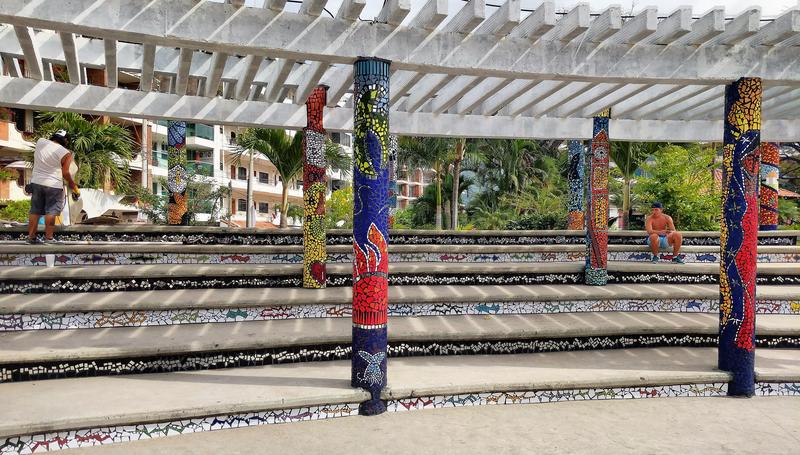 ---
2 Comments:
---

December 29, 2018
glad there's more to come; i want to hear about the robbery!
---
January 03, 2019
And I haven't written a post on that yet! But I did leave a tantalizing story untold by mentioning it - maybe time for another post:-)
---
Post a comment: