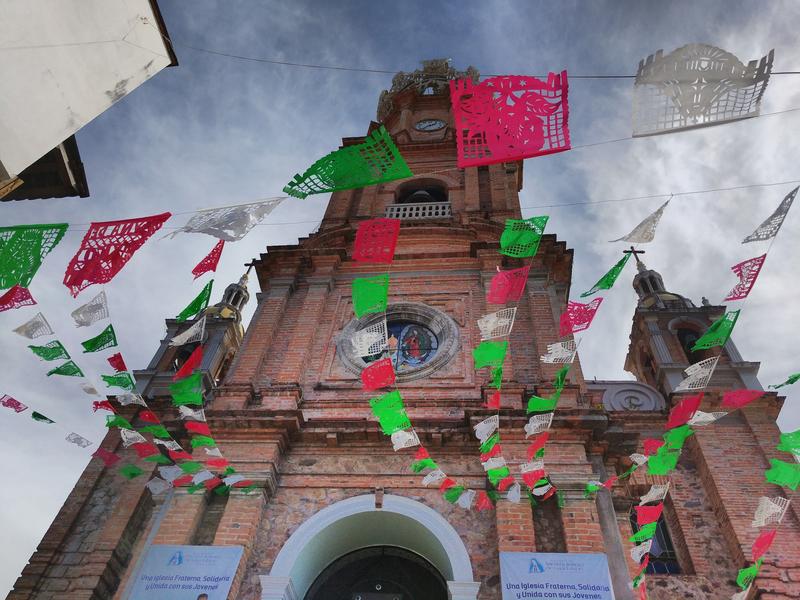 The parish church for Our Lady of Guadalupe in Puerto Vallarta is enchanting, though it's relatively plain. Apparently Catholic missionaries focused time and money inland, and this coastal church is only 100 years old - compare that to Morelia's Cathedral (built from 1660 to 1744) or the church with the Shrine to the Virgen which is…older - but I can't find dates on it. Definitely grander - check out photos.
In Puerto Vallarta the church is simple, so the grand crown, windows and that sweet spiral stand out! Which means it's perhaps more lovely, to my taste.
The inside is extra gaudy (by my taste) at Christmastime.
Approaching the church is exciting - energy of flags and the self-appointed guard yelling at the drunk guys on the steps. We figure they spend all day in this exchange; we all need purpose in life.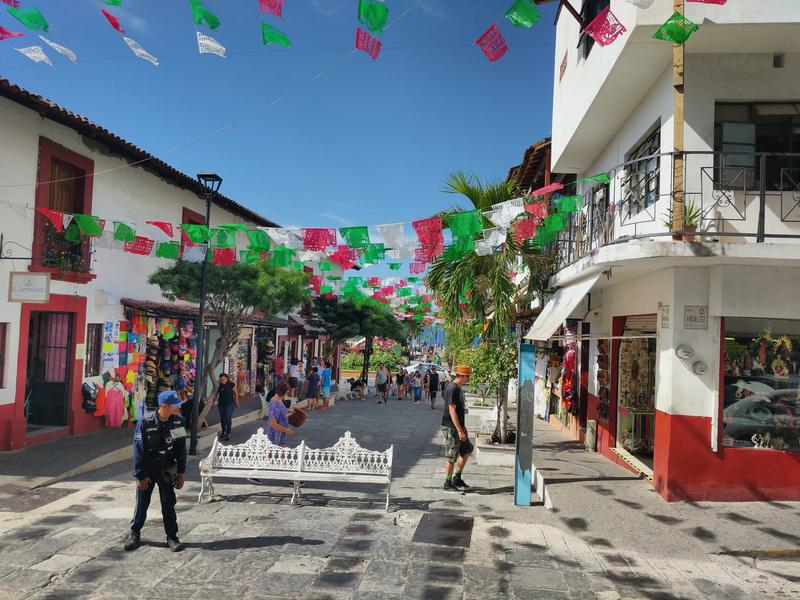 I told Phillip he couldn't come into the church since I believed the sign saying (paraphrase) "This is a house of worship, don't come in wearing shorts, swimsuits, tanktops, miniskirts…." Phillip was wearing shorts (you were thinking miniskirt?) but when I got inside I saw that nearly everyone was wearing shorts, and some people had popsicles (food and drinks were also prohibited).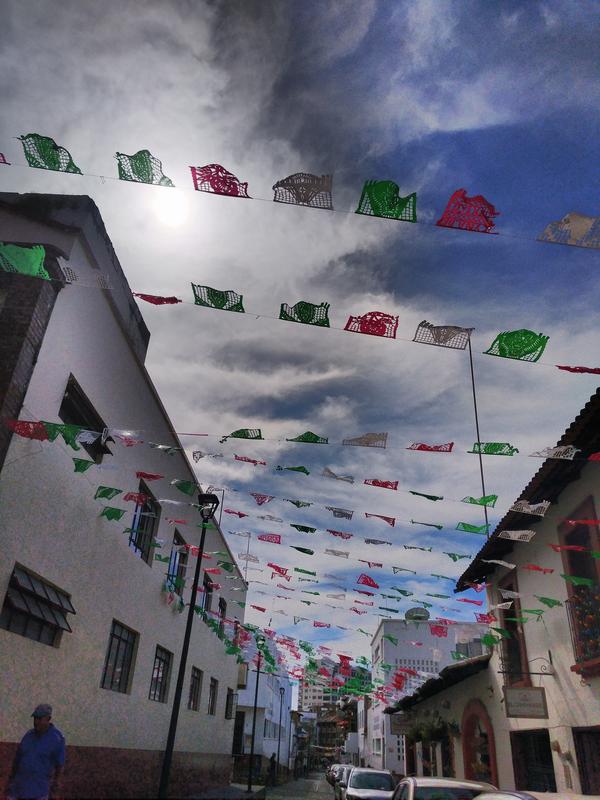 Beach towns and rules have a loose relationship.
---
2 Comments:
---

January 06, 2019
I hope you went back outside to bring Phillip in!
---
January 07, 2019
I didn't…but he could've ignored me:-)
---
Post a comment: