September is wildflower month in and around Morelia, and the cosmos are astounding!
Even Puki stops to smell them on hikes.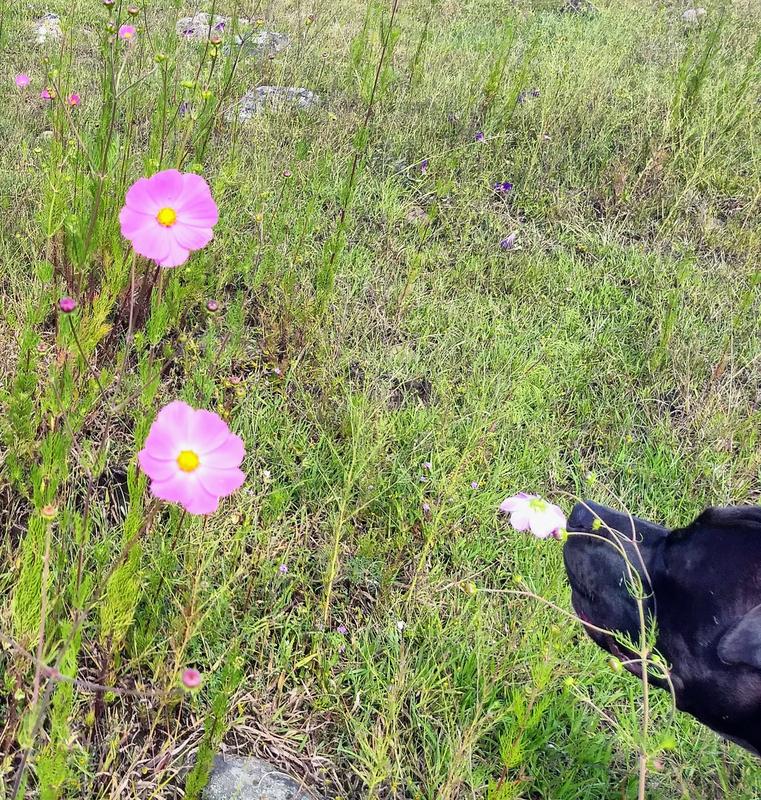 Actually they don't have much smell - but they taste pretty good! The greens especially, like fennel.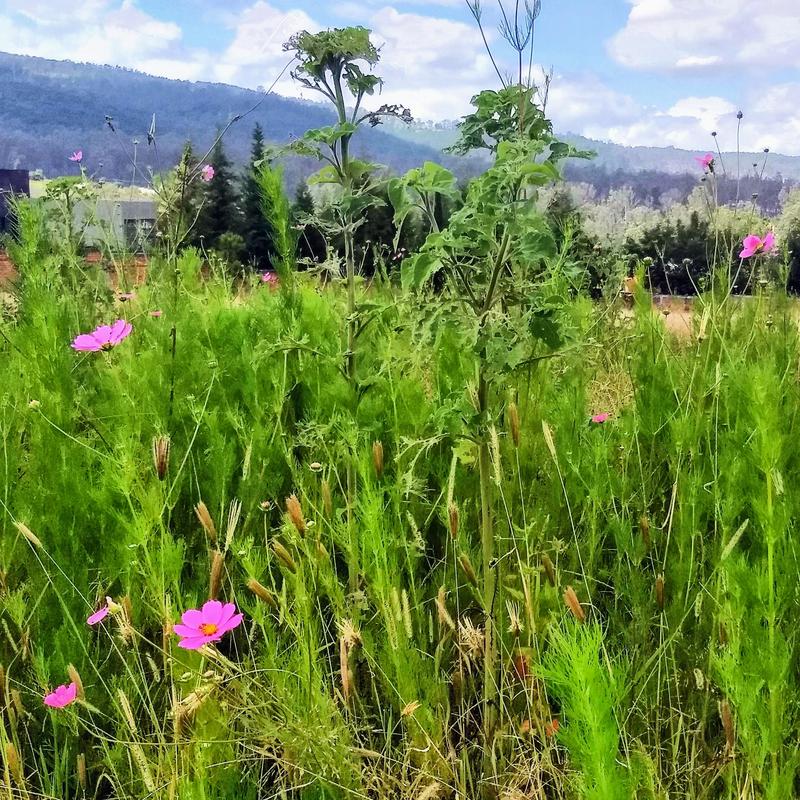 We have them all over El Terreno.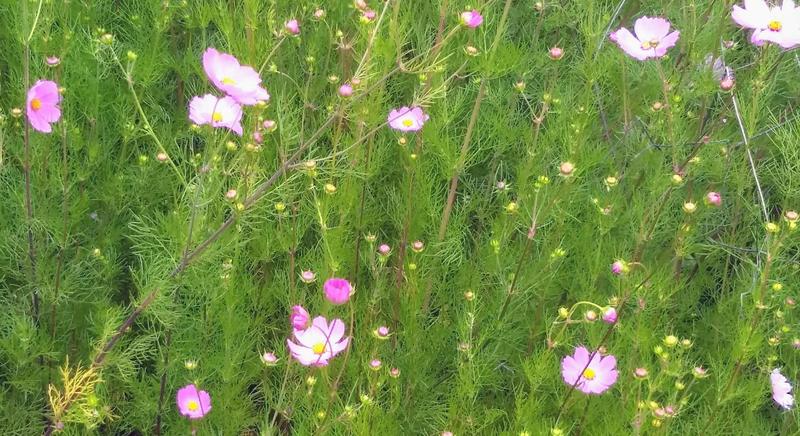 We see even more on bike rides to Presa de Cointzio.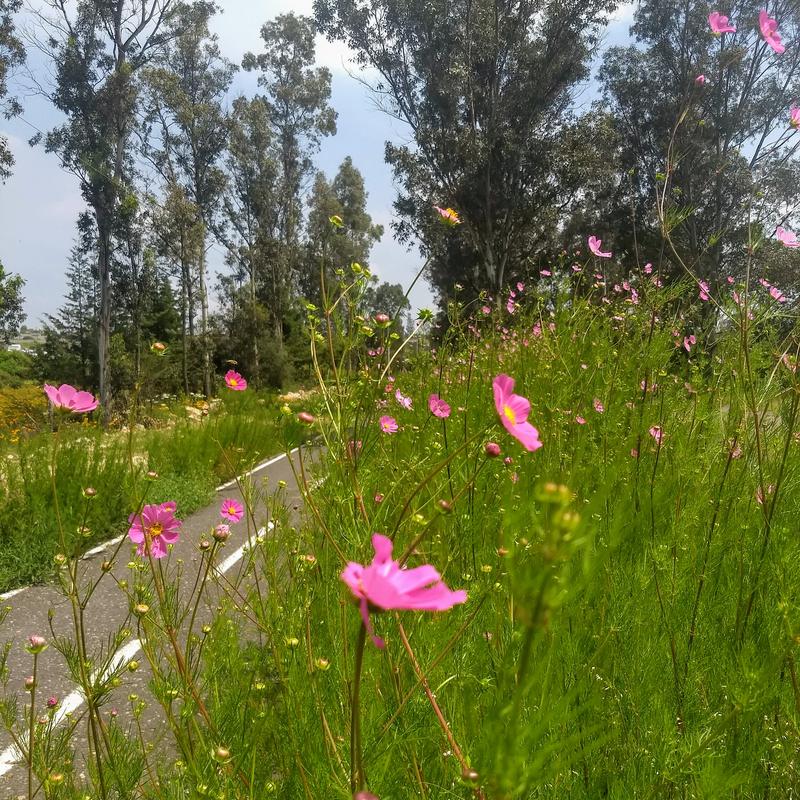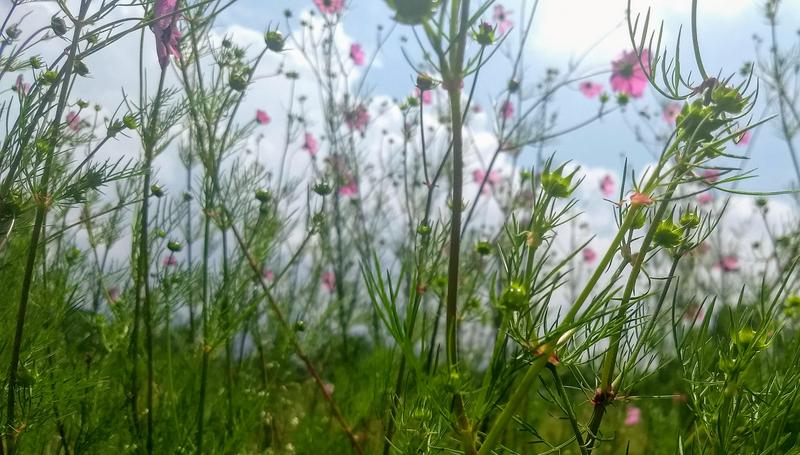 Have you eaten cosmos? What's your favorite wildflower?
---
Post a comment: