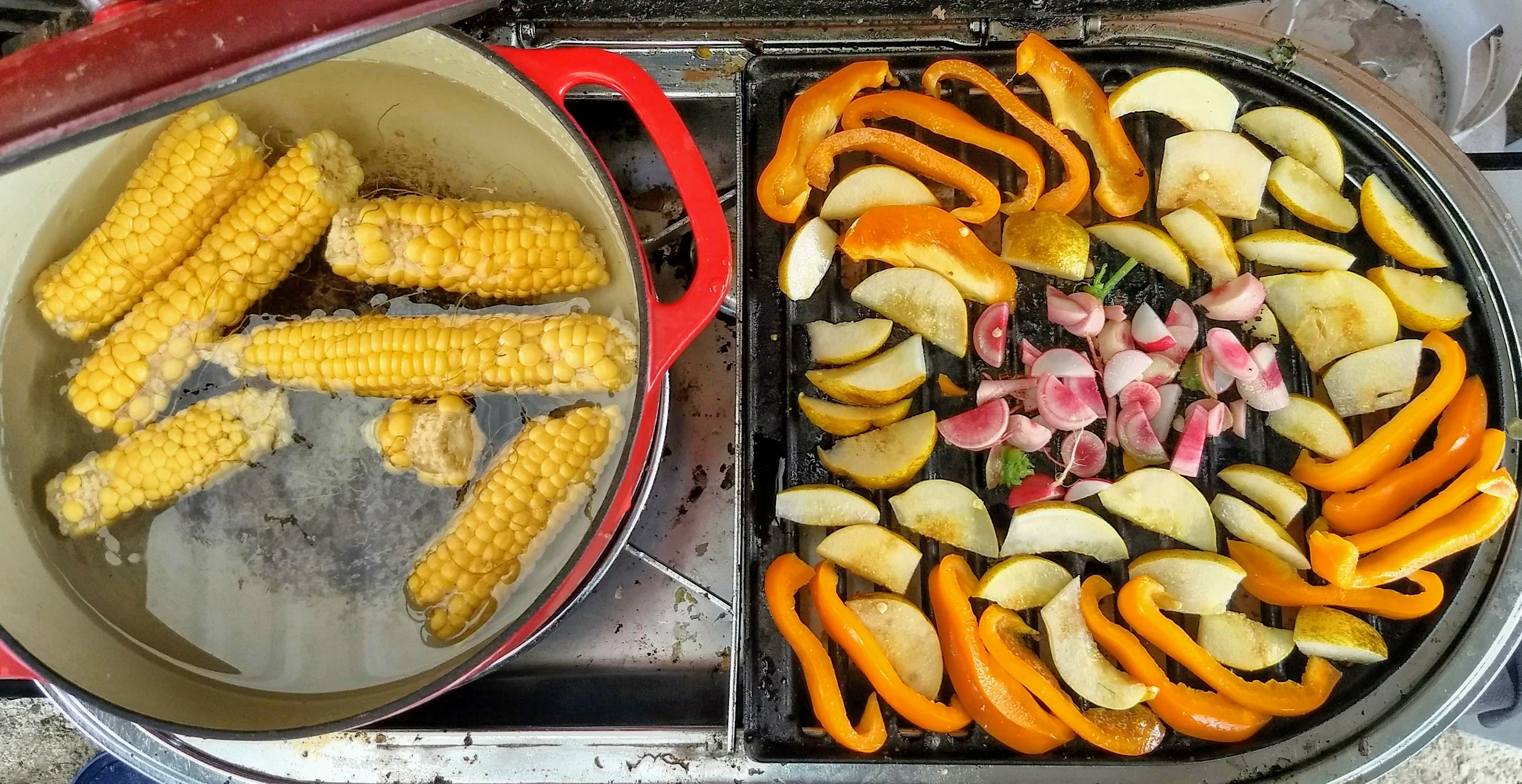 We've settled into our kitchen this summer (and Phillip added several passive solar appliances). Check out the old
and the new
Sorry I didn't explain the water heater part - I'm not good at taking a video while scooping water (a two-hand job). Read more about that here.
Read about the solar dehydrator here.
And here's more about the kitchen structure.
---
Comments:
---

October 16, 2018
i hope that when the rainy season is over, the beans will cook faster! And Phillip, thanks for the explanation about submitting comments via email!
---
Post a comment: