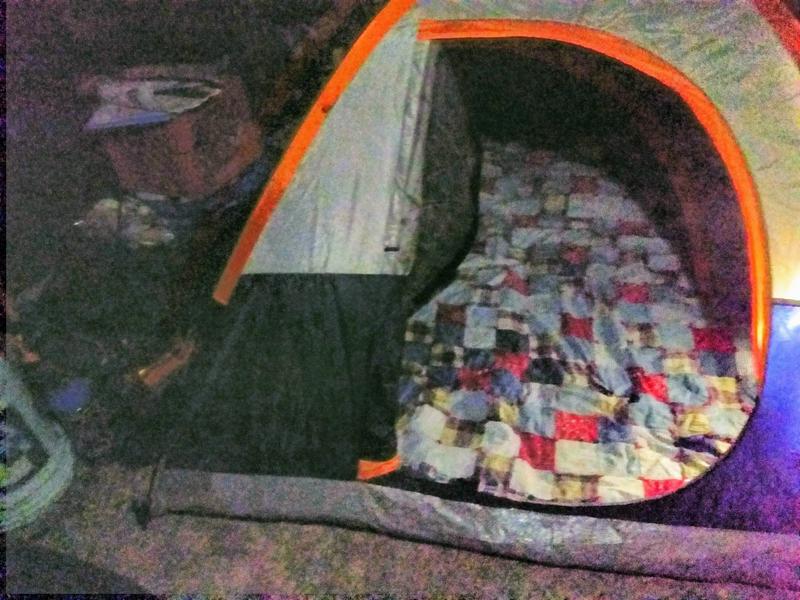 Why go camping if you live in a van?
I've wanted to pitch a tent up on the hillsides, and we may do it one of these days.
The van needed TLC before our big trip north. Getting it off El Terreno was a feat but finally Phillip got it to a mechanic: replace the fuel pump, change the oil. He went back that night and 90 minutes later the van was ready. Ten minutes later, it died. In traffic, on a bridge, in the dark.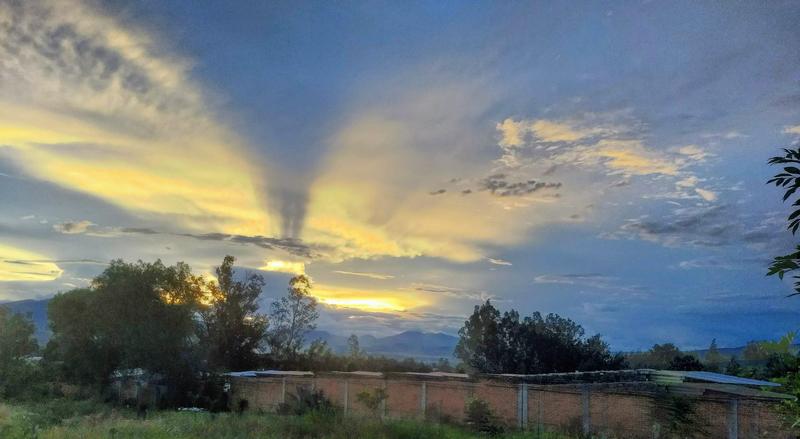 By himself, he pushed it into a parking lot! I was home with the dogs. Since they didn't have a "safe space" like the van to wait in, we didn't want to leave them alone (Booker and Hannah would break out through the gate to find us, and probably get run over by something).
The police came to see what Phillip was doing, and spoke Spanish above his completely-stressed-out-comprehension, so he called our uncle for help. It took hours, but they got ahold of the mechanic, who met them at the van and called his tow-truck-operator-pal, who got the van back to the garage (for ~$18). Anyone in the US ever have a mechanic hang out with your car at 10pm?
I'd been waiting at home, worried, wishing I could help. I set up the tent and we went camping! Phillip got home around 11pm and crawled in. We got to sleep under the stars! And we met a cool frog.
All the dogs and cats were confused, trying to walk through the tent walls when they wanted in. The cats figured out they could climb the sides, which doesn't bode well for the tent.
We slept without mosquitos or flies for the first time in Mexico! Even though we picked up the van the next night (with a new fuel filter) we slept in the tent again.
It was a drag to be vanless the whole next day, since we hadn't pulled out everything we'd want - like our carrying bags for the dogs. But we improvised, and Booker was completely blissed out on his final hike up the hills.
The next night, back in the van, I got countless big bites, especially at my ankles. So I think the van picked up fleas at the mechanic.
But the van isn't getting us to Indiana without problems. Read all about that.
---
Post a comment: