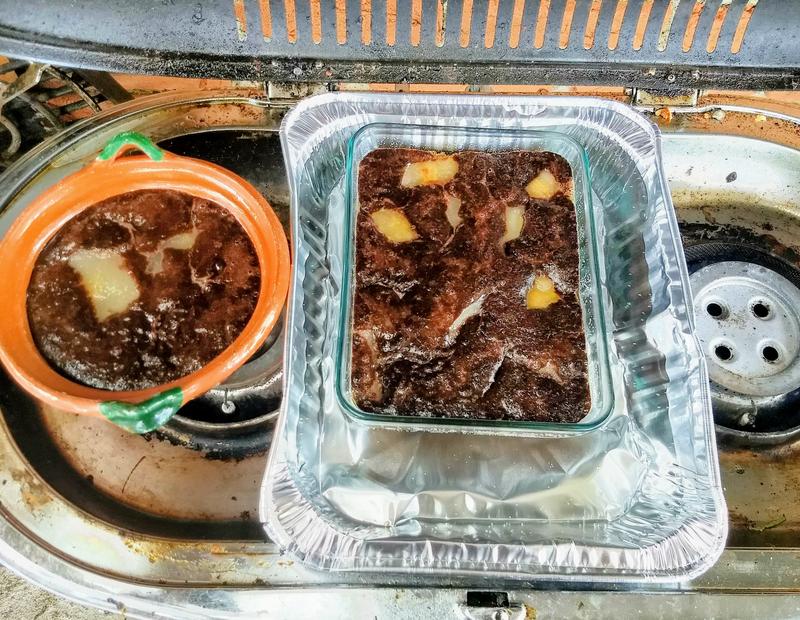 We ended up with a bounty of pears, and we love chocolate desserts. Of course, this cake is a slow way to go through pears!
Cake
1 1/2 cups all-purpose flour
3/4 to 1 cup cocoa powder
1 T baking powder
1/4 t salt
1 1/2 t cinnamon
1 1/2 t ground ginger
1/4 t ground nutmeg
1/2 t ground cardamom
3/4 cup coconut or olive oil or butter
1 cup sugar or other sweetener
1 1/4 cup yogurt (sour cream, milk, buttermilk, etc. would be fine)
1 t vanilla extract
4 large eggs
1 cup chocolate chips
1 pear, cored and sliced
Icing
1/2 cup crema, sour cream or cream cheese
1 teaspoon ground ginger
1/4 cup chopped candied ginger
2 T rum (optional)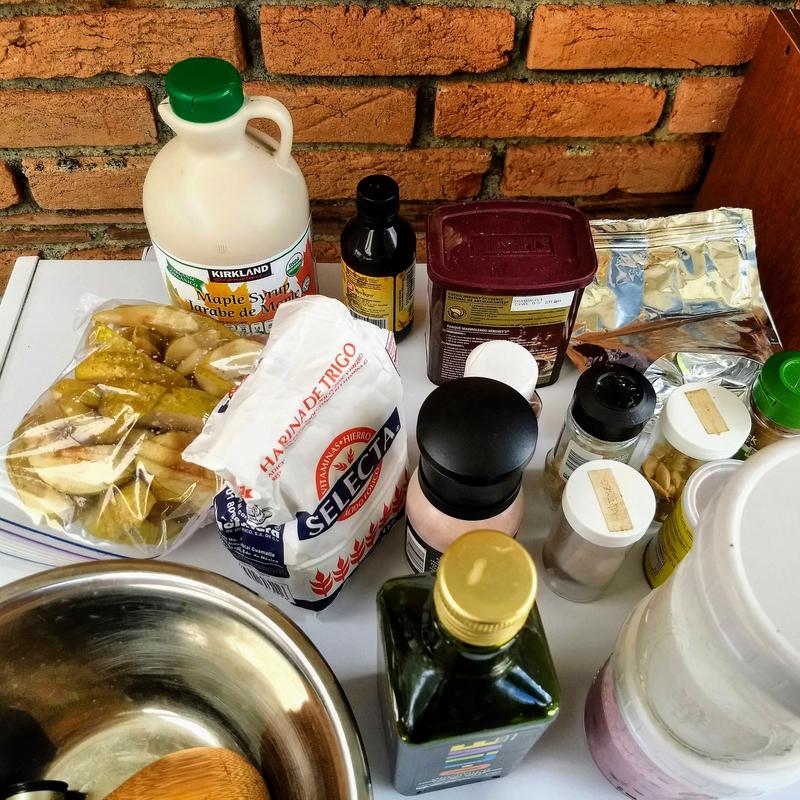 Preheat oven to 350. Prepare 9 or 10 inch cake pan with wax paper, foil or oil and flour.
Combine dry ingredients in medium bowl.
Whisk together oil/butter and sugar in large bowl, until fluffy.
Whisk the yogurt and vanilla with the oil mixture.
Whisk in the eggs.
Mix the dry ingredients in with the wet until just incorporated.
Fold in chocolate chips and pour batter into cake pan.
Arrange pear slices over batter.
Bake in the oven at 350°F for 1 hour or until toothpick comes out clean.
Run a knife blade around edges and cool cake on rack. If using wax paper or foil, remove cake from pan to cool.
Whisk together crema and ground ginger (and rum if using). Drizzle over cake and top with candied ginger.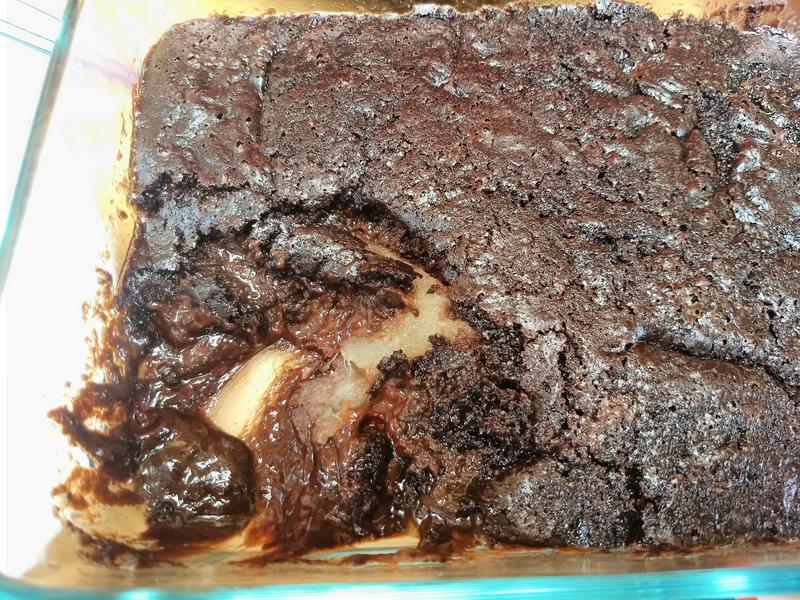 ---
Post a comment: