Sourdough lasagna noodles
Keeping sourdough starter active means using it multiple times a week, so I'm enjoying finding new things to use it for. Like lasagna noodles! I used all whole wheat flour, but you could blend in white or whatever you like. My recipe was something like this:
Mix:
1 cup starter
3 cups flour (or enough to form dry ball)
3 eggs
1 t salt
Leave in a bowl, covered with a cloth, overnight. Don't be afraid of leaving an egg batter out overnight, you'll cook the noodles twice.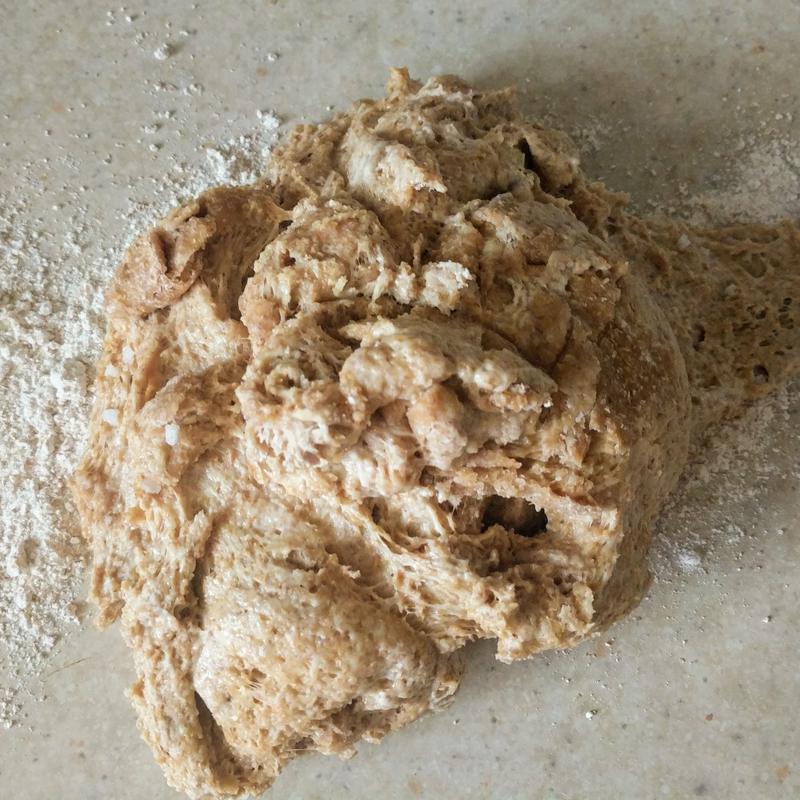 Knead a couple minutes and roll out, about 1/8 inch. If you're living in a van (or otherwise don't have a rolling pin) find a jar or bottle to roll evenly.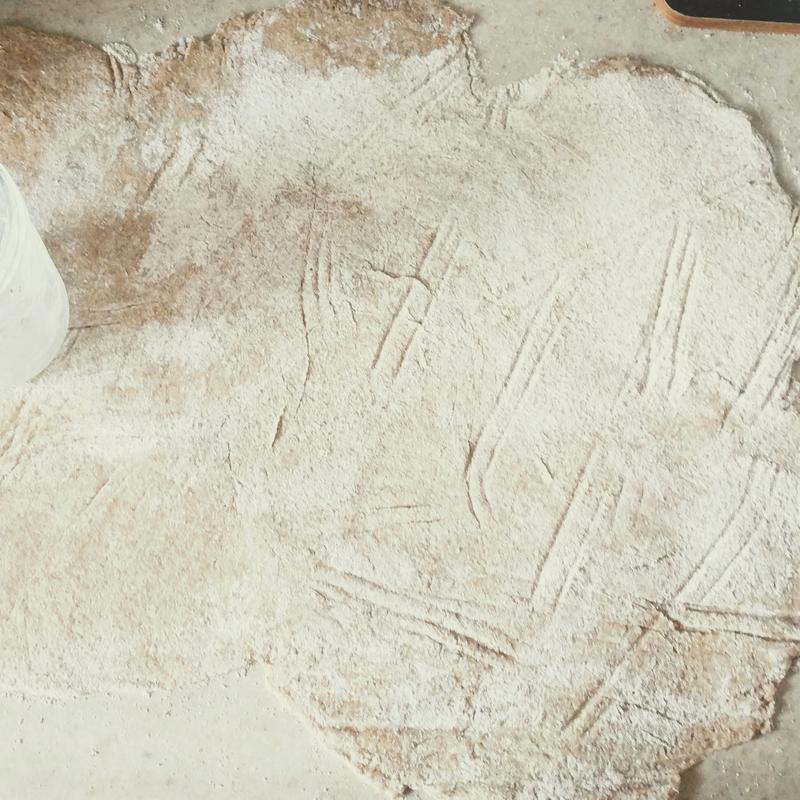 First my noodle dough looked a bit like Australia, but I figured the noodles would fit in a pan more reasonably if I trimmed it up. (Turns out, it wouldn't have mattered, as you'll see.)
My noodles fell apart when I parboiled them. Could've been too thin (but they're just right in the finished product) but I can think of a few other reasons for the mess - so next time I'll add oil to the dough.
They were also just sticking to each other, so I'll add oil to the water next time, too.
They do taste wonderful, and I like the chewy texture. And truly, once they're layered with sauce, extra veggies (I like carrots and peppers) and cottage cheese/egg, we couldn't tell the noodles had been so messy. I made the lasagna juicier than I normally would, thinking the noodles might soak up more liquid than store-bought ones. Even if they did, the final product was quite juicy - which works well cause we froze it and have been reheating it for a week, and the extra moisture is great for all that.
We're using sourdough for all sorts of things, including:
---
Post a comment: