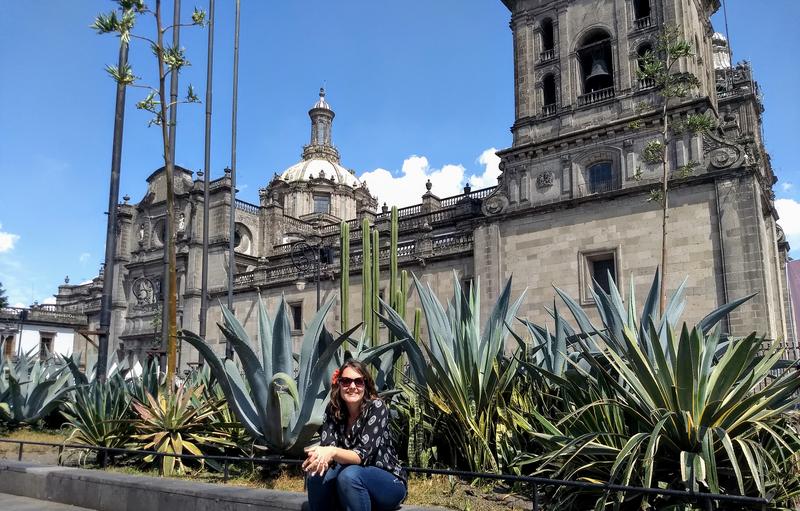 Mexico City: just a taste
We had to go to Mexico City if we had any chance of getting our money back from the Mexican government.. Lesson: don't bother with temporary residency if you can manage to leave the country every six months.
I'm glad the government beauraucracy is this centralized, because we wouldn't have made it to Mexico City without this reason: can't drive there legally and can't leave the dogs alone overnight–Mexico City was out of our reach. My mom made it all possible!
Now we have a long list of things to explore when we find a way to return. Mexico City is gorgeous, friendly, fascinating, and for one of the world's biggest cities, surprisingly navigable by foot+metro+taxi. Upon descending the metro stairs and not seeing our train line, we looked at each other to confer but before we could even ask the question, a stranger stopped and asked "Adonde van?" and by the time we could tell her "la linea verde" two more people had stopped and pointed the way.
Edith recommended tacos - she said virtually any tacos in Mexico City would be delicious. So how to pick from the countless taco stands and restaurants? We chose this one because the woman was so friendly as we walked by, heading to Museo Mural Diego Rivera and once the museum closed (we would've stayed longer!) we were ready for tacos.
We ordered the sample platter, one of each (for US$1.60): five tacos with meat (some mysterious) and a few veggies. The staff explained each item, what animal and where on the body, and the chef gave us extra bites of the meats we hadn't tried before.
One round would've been enough, especially since they're greasy and we covered them in the fixings: sauces and extra veggies. But Phillip developed this unfortunate quirk [in New Mexico] that when he eats a certain kind of spicy (doesn't even have to be very spicy!) he gets hiccups so bad he can't eat. After one bite of the taqueria's salsa, he hiccupped. He quickly ate some cucumber with avocado salsa, and we ordered a second platter.
And I got to eat the first round by myself - though of course we traded onions for beef.
Hay un costumbre en Mexico that I'd never experienced - complete strangers wish one another buen provecho when someone is eating. Certainly waiters or people I was eating with have said it, but never someone completely disconnected from my own eating. Until this man in the pink shirt, who stopped by the taqueria to exchange money with the manager. Before he began his business he said buen provecho to us, though he was there less than 60 seconds and never sat or ate himself.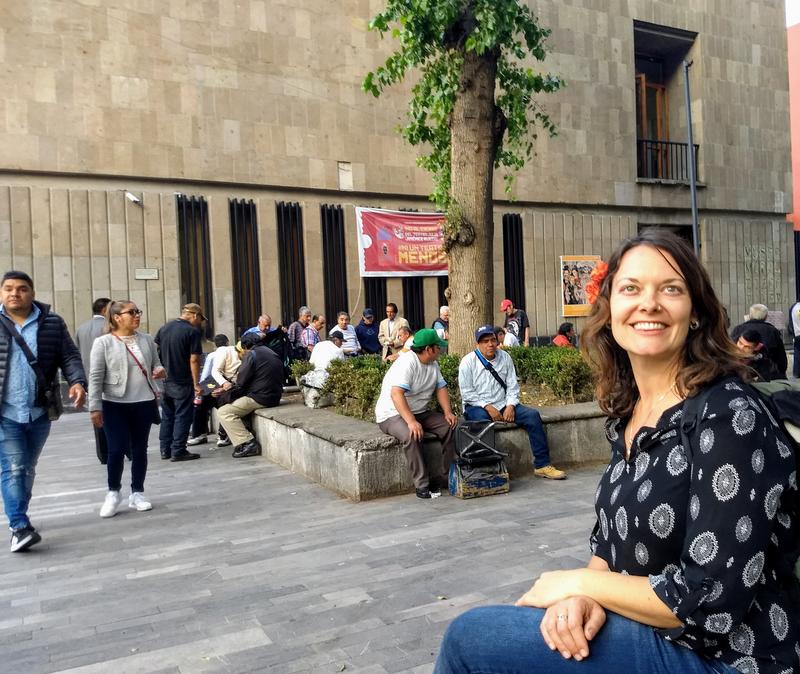 Alameda Central
Before anyone might want to generalize about Morelia and Mexico City (and we know some people are tempted), a complete stranger wished us buen provecho at Cafe Gabe a couple days later.
The tacos took up so much space we'll have to tell you about museums, Neveria Roxy, and the (once) tallest tower in Latin America in another post.
---
Post a comment: