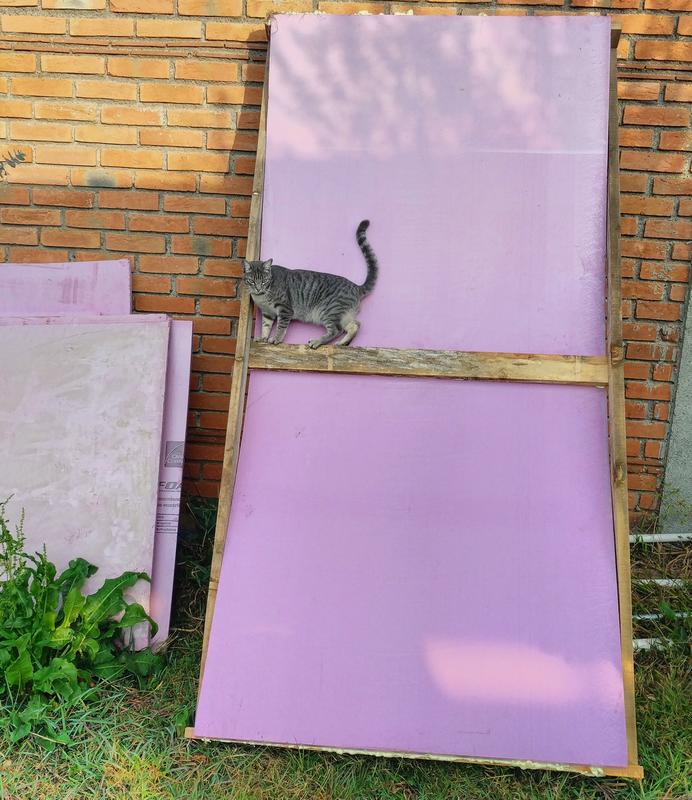 What this parabola can do
So I made a parabola out of wood, foam board, and aluminum foil. What can it do?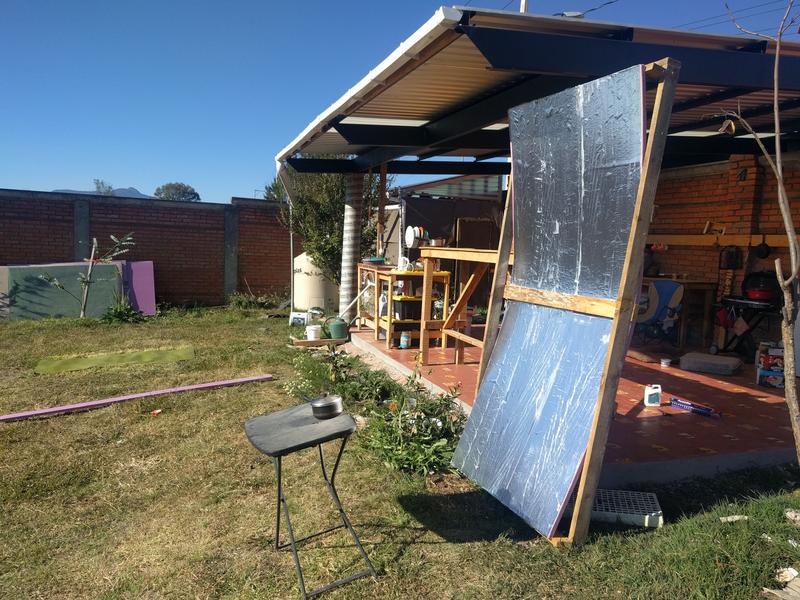 Melt Plastic
Melt Foam
What do I wish it could do?
Cook beans - we've tried several ways to cook beans. It takes hours (wasting propane) on the grill.
Recharge salt heaters
This crude solar parabola was able to reach temperatures between 180F and 200F. It was able to melt plastic, but not boil water. There are two big improvements that can be made with better materials. The first is a better reflective surface (such as a sheet of aluminum or stainless steel, scraps of glass mirror, or mylar glued to foam.) The second is a more precise parabola shape with a frame of metal bent exactly to shape instead of a curde approximation of the square wooden frame. With both of theses improvements the solar concentrator should be able to reach temperatures in excess of 400F!
---
Post a comment: