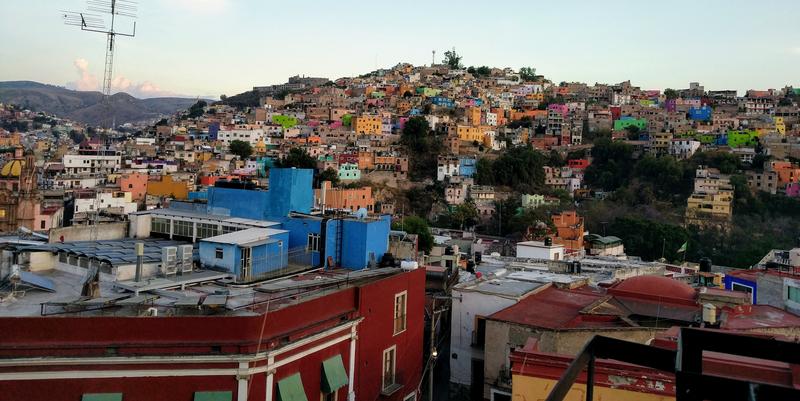 Travel writing inevitably reuses adjectives: unique, charming, enticing, entertaining, lovely…but these adjectives are utterly appropriate for Guanajuato! Put it high up on your Mexico travel list.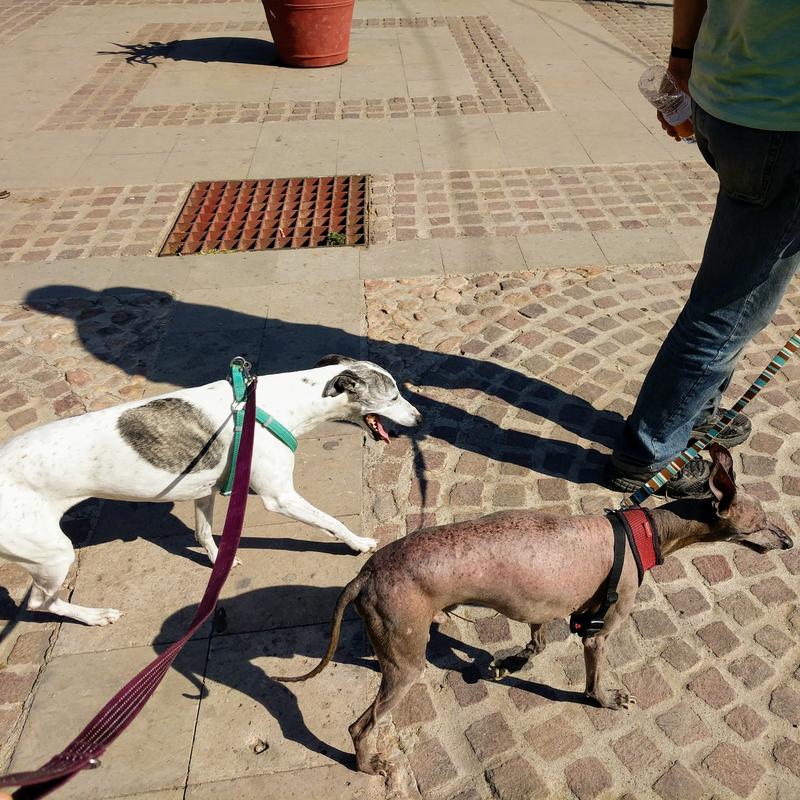 This is a place to walk. We don't recommend taking dogs, though (of course) we had ours along. They were patient, and they met a Fly-look-alike!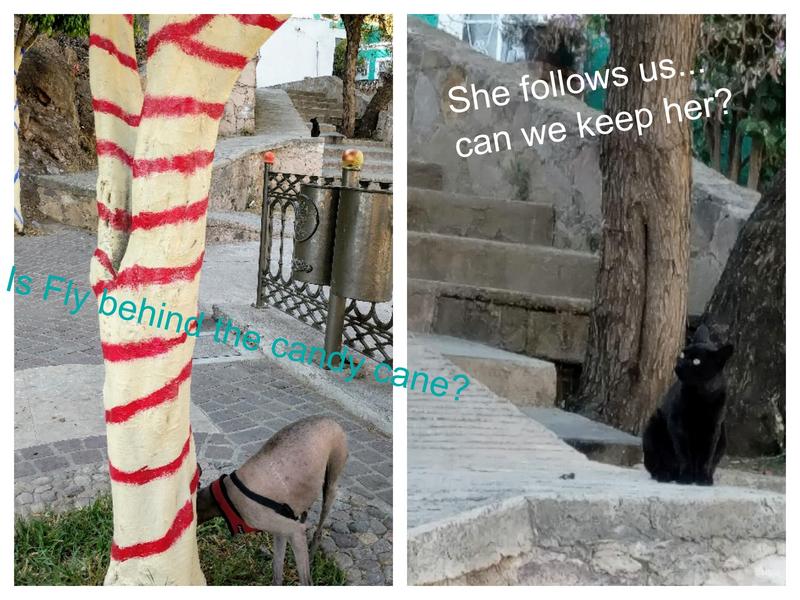 The town is built into hillsides, full of steep and winding roads; many homes are only available by stairs.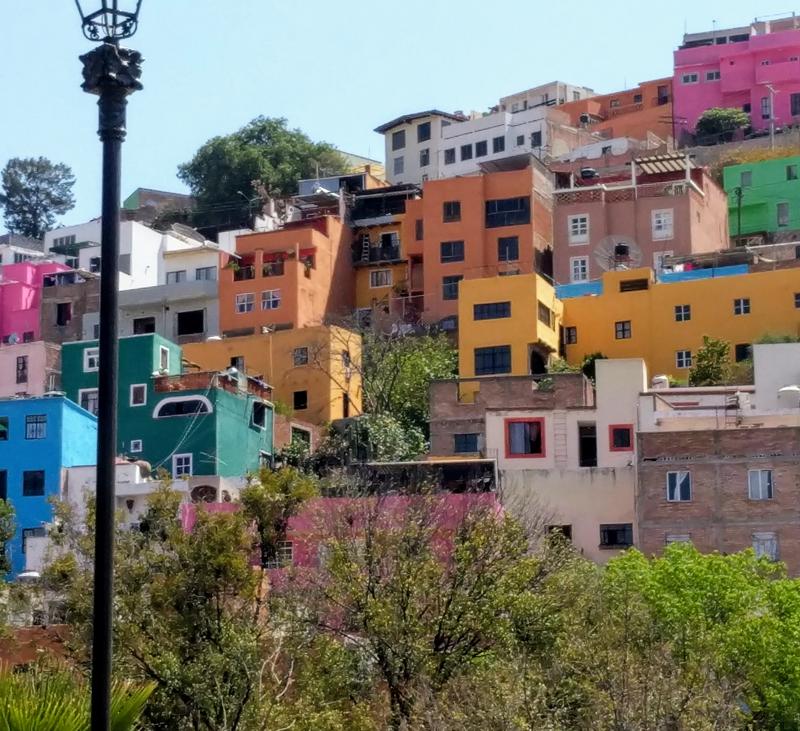 We were there as the town set up for its annual street race, and wished we could stick around to hear the loud cars go fast. Except…how fast can they go in a city of stairs?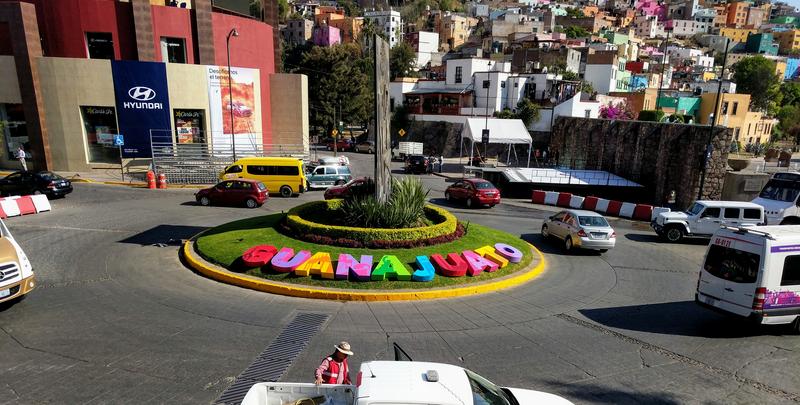 Nearly everywhere you go has a great view. We liked the one from our hotel patio.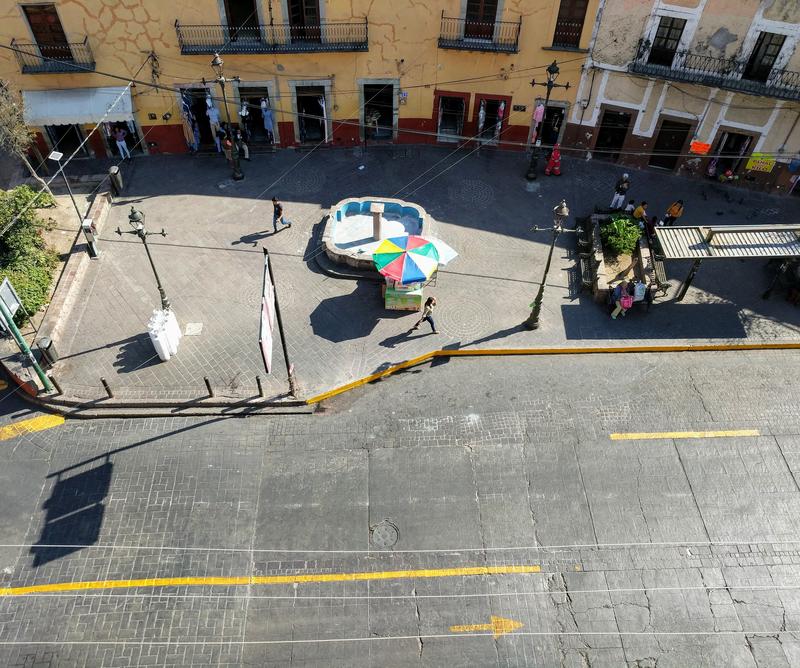 ---
Post a comment: