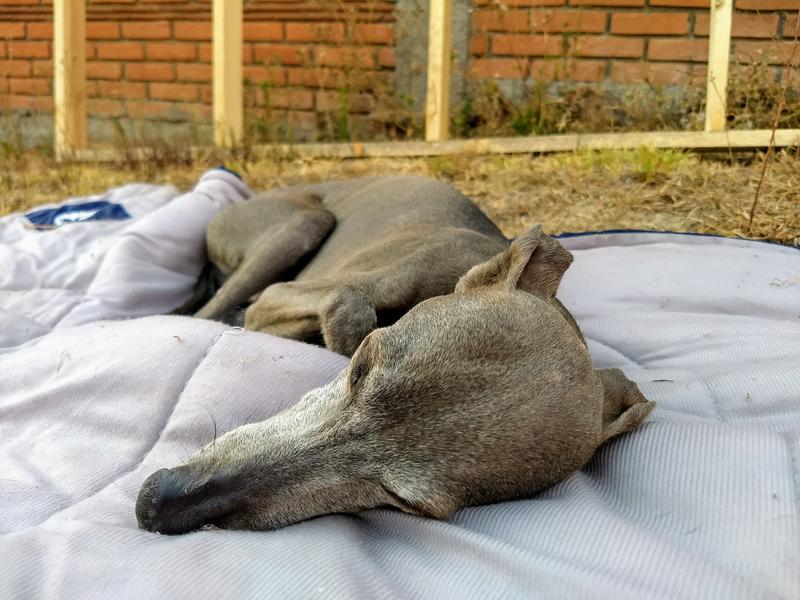 How's the dog retirement home?
You may recall that our dog retirement home gained two kittens but lost one dog during our Mexico adVanture. We miss Booker every day, though we're glad his heart disease is over. But gees, what a treasure he was to our lives, a beam of joy and sunshine in this world!
We say we'll be relieved to be dog-free when Max and Hannah die. We'll miss them, too. But have you ever cleaned up dogpoop from your in-law's carpet (or worse, watched your in-laws clean up your dog's diarrhea? It sucks.)
We're ready to hike the Grand Canyon again, or visit friends in India, or just be in houses with people we love, without wondering what the dogs are up to (and where Max might be puking next).
But on a hike in San Antonio we saw a small puppy, dead, along the trail, and my heart sank as my stomach lurched, and I wanted to rewind time and take care of that beautiful puppy.
And within 2 km of crossing the border into Mexico, we saw this dog
It seemed right to bring this dog home with us, because we have extra love to share, and because we know an excellent vet in Morelia. Don't worry, we didn't do it. Phillip is very reasonable and didn't even consider it! Any guesses on what ails this dog?
We know acutely how important it is to have dog support, and hope that lots of dog-sitting will fill our needs post-Hannah and Max. Of course, dogs-in-need have a way of finding people-in-need–our neighbors have learned that a couple times over.
Montage of good memories (thanks to google photos mining my data…sigh…)
---
Comments:
---

December 03, 2018
speaking of dogs in distress, Stan mentioned in an email that Edith rescued one last week and took it to the vet. what's its status?
---
Post a comment: