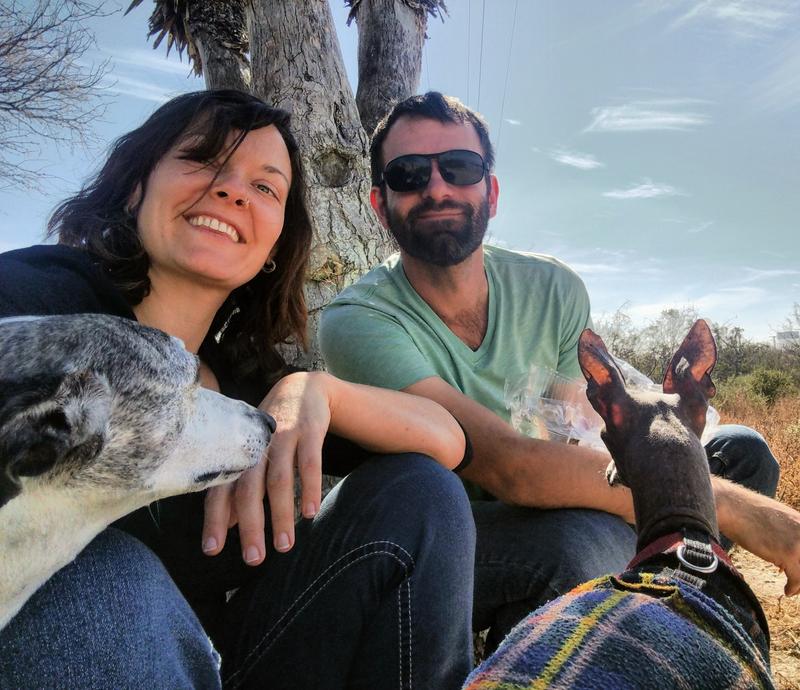 Since Booker died in the middle of a long roadtrip, we haven't had "normal life" in which to fully notice his absence. Now that we're back in El Terreno, he's officially gone. But on our way back south we got to say goobye to him again.
We had a picnic at his grave, and left his favorite toy, as well as my wedding ring that had just broken, for good. Phillip will make another someday, probably after we're done living in El Terreno since we're pretty hard on our hands here.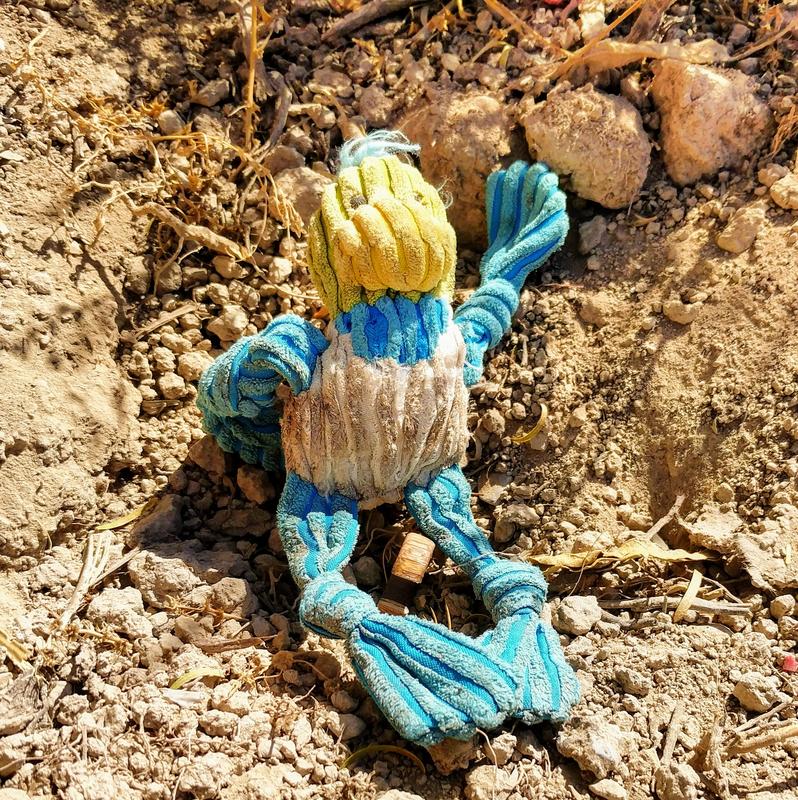 Our neighbors have had a hard time with dogs; right before we moved here their beloved Jax died. A few months ago they got two more dogs (for a total of three). Then a month before we left, those two dogs disappeared.
Retuning from the US, we were delighted to find that they're back to three! Two dogs, both young and female, showed up together one day when they opened the gate. Like they just knew this was home. Current theory is that on one of his many adventures, Torce found them and told them how good life would be at his house. Now Tostada and Guayaba are fattened up and healthy, and Hannah, Max, Phillip and I approve.
Extra credit if you know how they got those names
---
Post a comment: