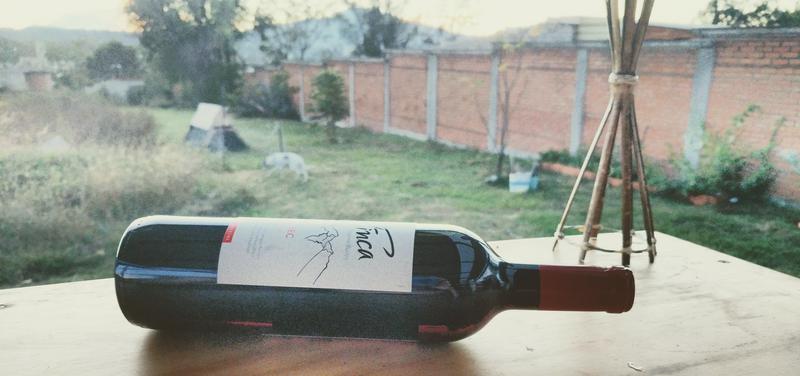 Time for that bottle of wine
We had a lousy day last week, beginning with my running the truck off the road, climaxing with a series of near-deaths of local pets.
Kinda a bummer we didn't get to call our favorite tow truck. After getting un-stuck la colina de muerte seemed passe, but I was so tired and distracted by avoiding potholes that I missed a turn, and ended up even later.
When I got home with my uncle's dogs, we put the muzzle on Puki since one of the cats was hiding under the shed. Usually we put the cats in the van when Puki (notorious cat-killer) is here.
After breakfast we all went for a hike up the hill (leaving the van open for the cats to roam).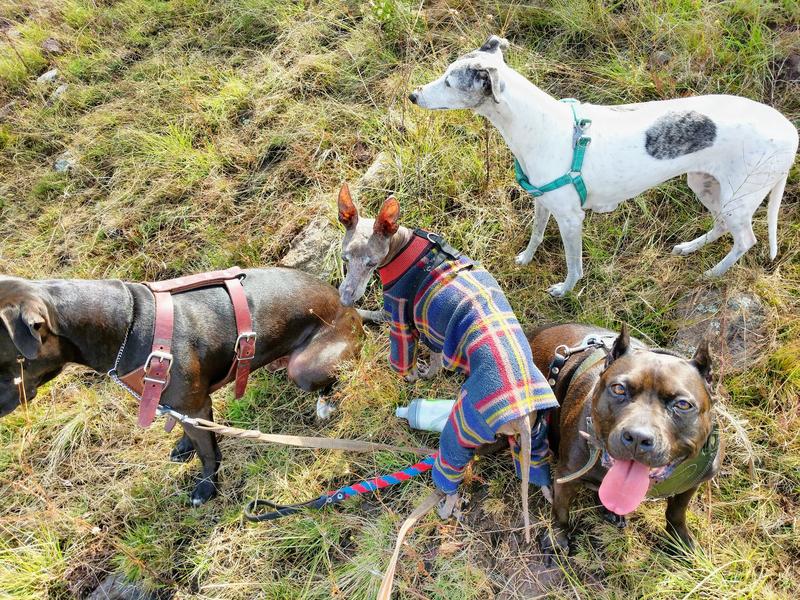 Phillip played with our new drone, which is exciting! But currently very frustrating since the app is so lousy that he can't control what its doing properly. We came home early, a little defeated.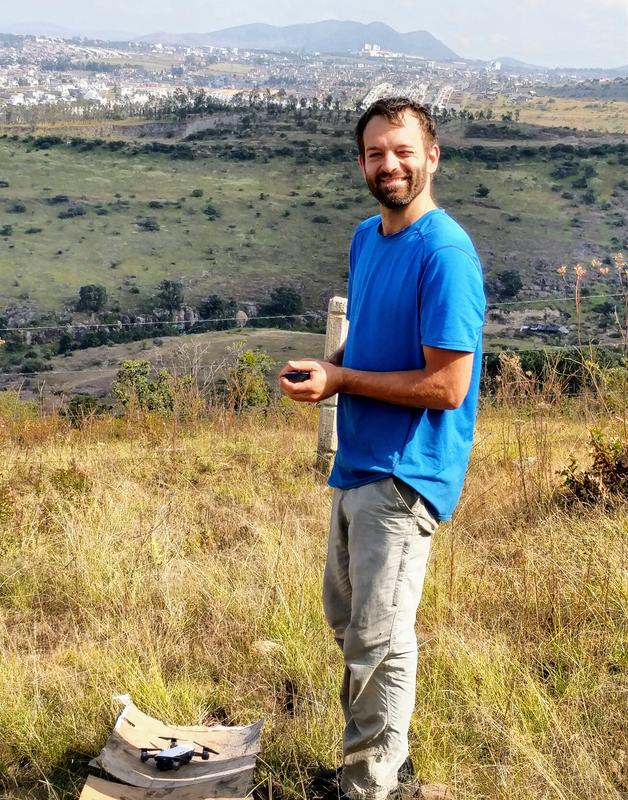 Once again, Fly decided to hide under the shed while Gris was safely stowed in the van. As we were trying to eat lunch Fly ventured out to hunt and we tried (and failed) to catch her. Puki was relaxing in the cool semi-mud under the van, a place he and Luna love since it's full of cat and mouse smells.
The next time Fly came out she had a mouse, and promptly ran to her favorite "I just caught something and don't want anyone to steal it" stop (under the van). We ran like hell and scared her away just as Puki realized something fabulous was happening and chased her into the shed. Luckily he can't climb so she escaped up onto the wall.
She stayed up there for ages, thankfully.
I decided to walk Puki some more, taking Hannah along (Luna and Max were tuckered out). Five minutes into our walk I realized our neighbors' three dogs were following up. Oh ($#). Puki and Luna had an agressive encounter with Torce while we were gone, and the two new young dogs wouldn't stand a chance.
I tried yelling at them to go home, stay away, go back, but they looked at me like I was crazy. They kept a few feet distance but know Hannah and I to be part of their pack, so they were thrilled for this adventure.
I dropped my water bottle and frantically called Phillip to come rescue us (no agave mishaps this time). Puki alternated between interest in these dogs, and yanking me ahead so he could be the first/fastest/alpha/leader. That was the best case scenario, so I let him drag me along rather than practice the leash manners we normally suffer through.
Throughout the next 15 minutes (felt like a month) Puki and Torce occasionally sniffed each other, and Torce quickly thought it was time to be friends and play - but when he tried to frolic Puki growled. "Just let them play this out," both dog owners have told me about such a situation. But I'm not willing, not when all these dogs trust me and when Puki can kill a (small) dog with one bite.
Phillip got the neighbor dogs home using some of our leashes, and we put the muzzle back on Puki. When we found out we needed to keep the dogs an extra couple hours we decided to open a bottle of wine. [Just had a few sips each - it was only 2pm.]
When one of the neighbors' dogs showed up at our place (the smaller two can squeeze under the gate or through a corner) we put Puki and Luna in the pick-up (with a bowl of water) and took Guayaba home. Phillip left with P&L asap and when he got back we finished the bottle of wine.
Throughout the drama, Gris stayed safe.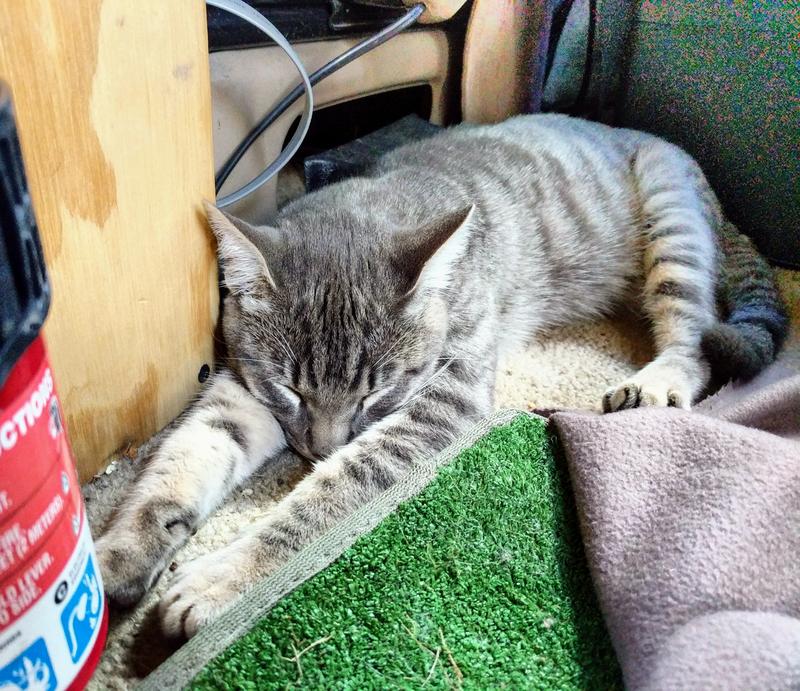 ---
3 Comments:
---

December 12, 2018
It must have been cathartic to write all this out! Sure glad that there wasn't more serious damage to Phillip or to the truck - or to any of the many creatures mentioned in this post!
---
December 13, 2018
What an exhausting day!!!
---
December 19, 2018
Whew!
---
Post a comment: