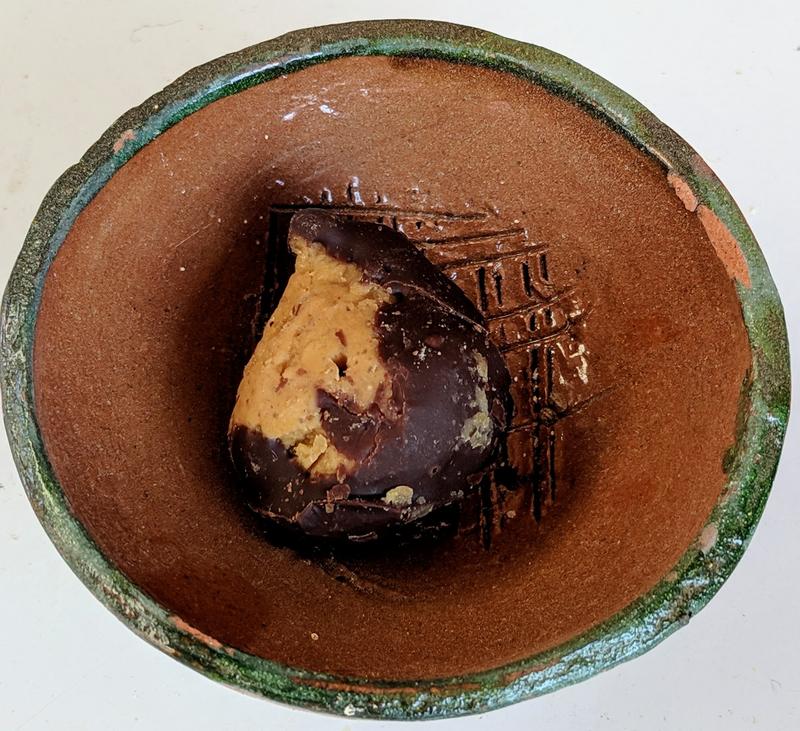 From total gluttony to relatively innocuous, we've been making buckeyes.
It started when we were in Puerto Vallarta and our hosts asked if we wanted to cook some "traditional" food from where we're from. We talked about some good midwestern options, but weren't sure what we could find, and what all the kids would like. So I started making dessert.
First, for Christmas Eve, Radha brownies. I made them extra dark and way-light on the sugar, so they were intense.
Then berry crisp (no-sugar-added, which meant it was pretty much only appreciated by the adults).
Finally I decided I better make something kid-friendly, and came up with buckeyes. That worked.
Once we got back to Morelia I decided to make buckeyes again for my uncle, since he is, after all, a buckeye. I didn't know that he's allergic to peanuts! So I made a second batch with pecans, and he said, "that hits the spot."
Recipe
Filling:
1/4 cup butter, room temp
18 oz peanut butter (creamy or crunchy as you prefer) or equivalent ground nuts/nut butter
2 t vanilla
2 c powdered sugar
Mix until well combined. Add powdered sugar until rollable. If you don't want to use so much sugar, read on for more ideas. Or put in the freezer/fridge to help with hardening without actually stiffening the dough with sugar. After you've got ~1" balls, put in freezer for at least 30 minutes. Wax paper covered cookie sheets or baking pans work well.
Coating:
12 oz chocolate chips or baking chocolate in your choice of intensity
1 T butter/coconut oil
Melt either in microwave in 20 sec bursts, or double boiler on stove, or however you like to melt chocolate.
With a toothpick, dip frozen peanut butter into chocolate until coated, and return to wax paper. Put in freezer or fridge until you've eaten them all.
We love the combo of chocolate and nuts, but find the "normal" recipe too sweet, so came up with some variations.
Filling:
1 T butter, room temp
18 oz peanut butter (creamy or crunchy as you prefer) or equivalent nuts/nut butter
2 t vanilla
2 T sugar/stevia/honey
~2 cups oats, until you have desired texture - put through food processor first if you prefer, for lighter texture
Coating:
2 c cocoa powder
1/2 c butter/coconut oil
2 T sugar/stevia/maple syrup
sprinkle of salt
Rest of the process is the same. Or if you're feeling pretty lazy, just smear peanut butter mixture into a dish and pour chocolate over.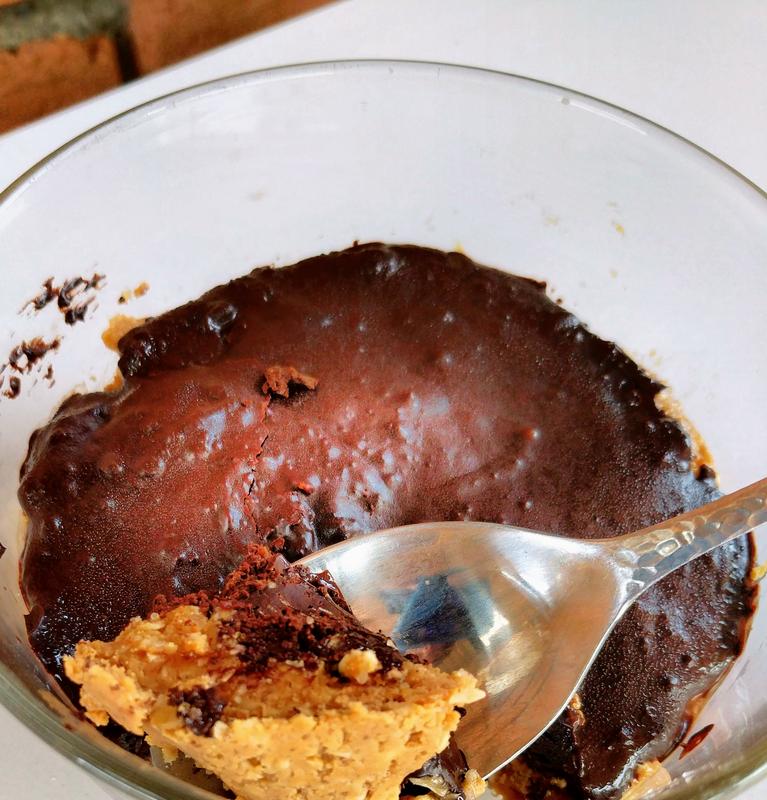 ---
Comments:
---

January 21, 2019
ya making me hungry!
---
Post a comment: