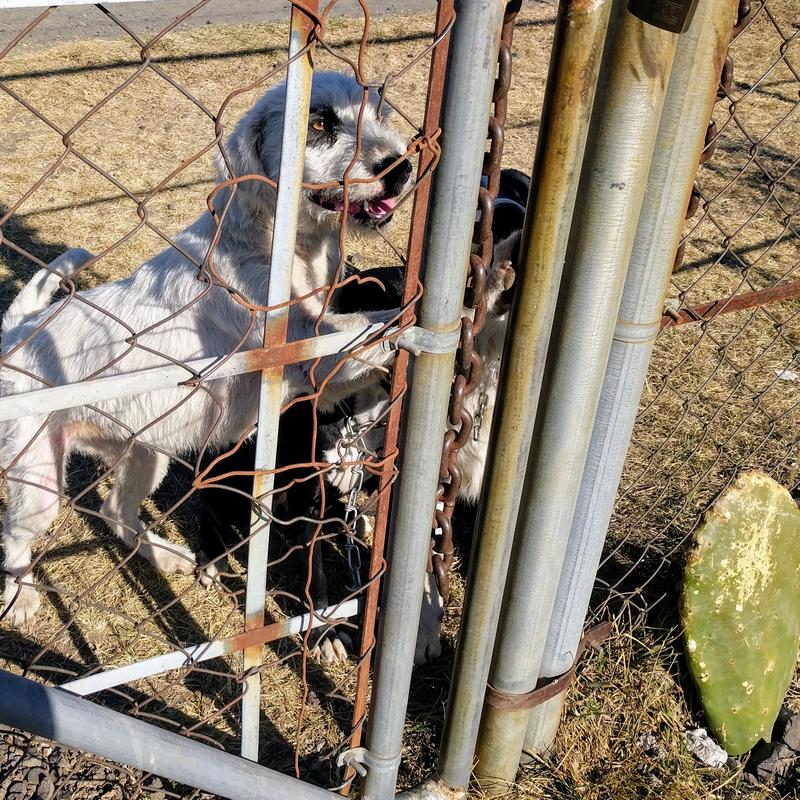 We love the neighbor dogs! Ever since Torce introduced us to our wonderful neighbors we've enjoyed his visits. But lately we feel too worried about our stressed kitties - the neighbor dogs chase them, the cats hide in the shed all day, then the kitties want to interact with us all night while we're trying to sleep.
Plus Guayaba steals our shoes and I'm still missing one!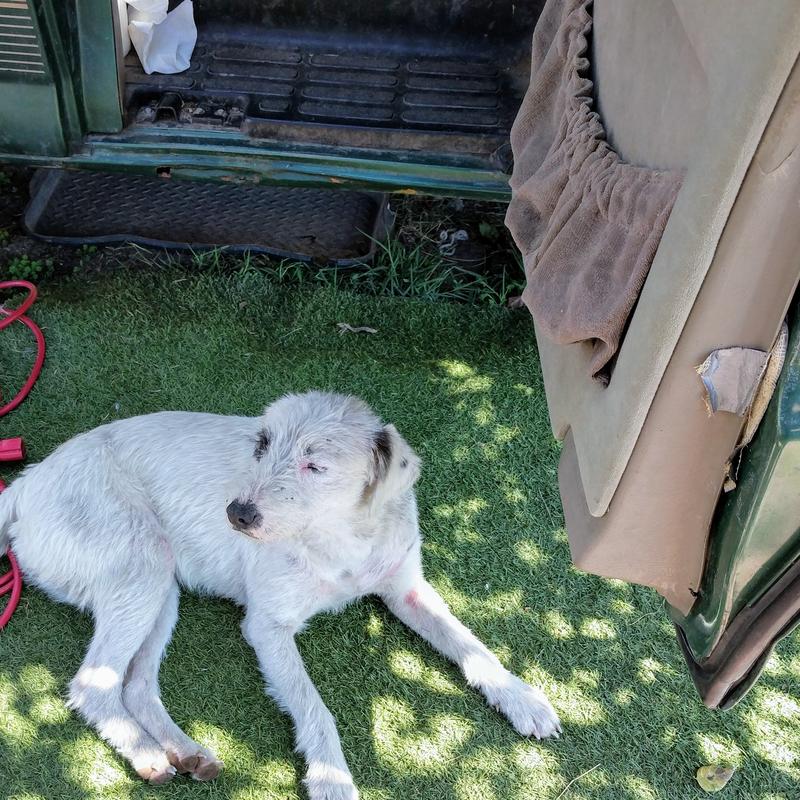 These dogs are well-trained not to go in the house (at home) but our "house" is confusing. It's the van, which our dogs go in–and there's dog food in there! But we remind the neighbors they're not allowed in (so they won't eat all the food and scare the cats). Usually they respect the boundary, and Guayaba waits at the threshold.
Our kitchen is free-for-all, since it's outside, and I let them lick out containers and of course they keep coming over!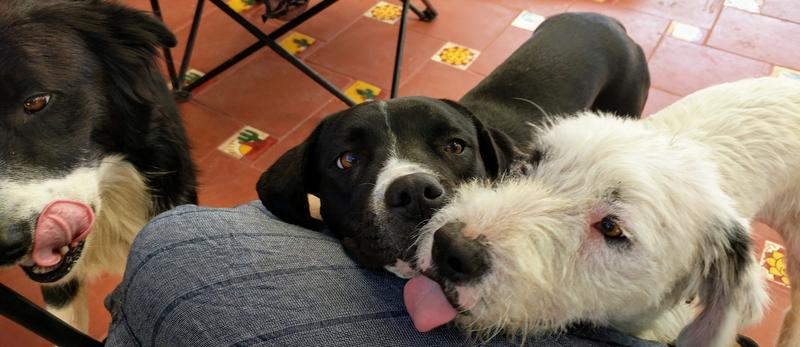 Those sweet faces!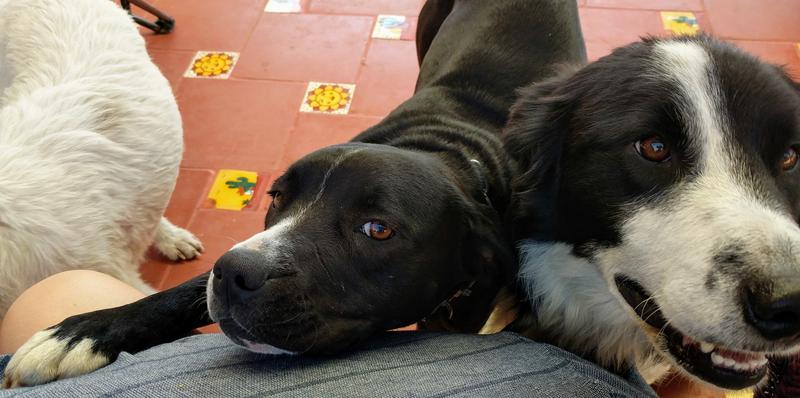 We've tried a few times to reinforce the gate/wall so they won't come in, but it never lasts. We've tried even more times to reinforce the neighbor's wall so they can't get out, but that doesn't last, either!
(Don't you think Guayaba is saying "But I'm innocent!")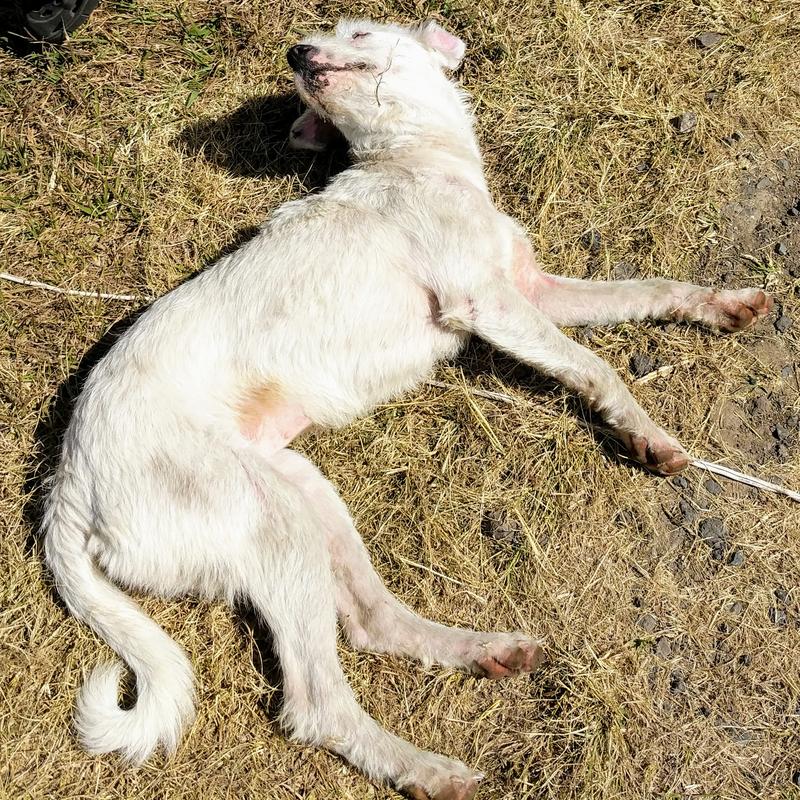 But this time Phillip got serious, and for a few days it's working. Guess we'll have to go visit them!
---
Post a comment: