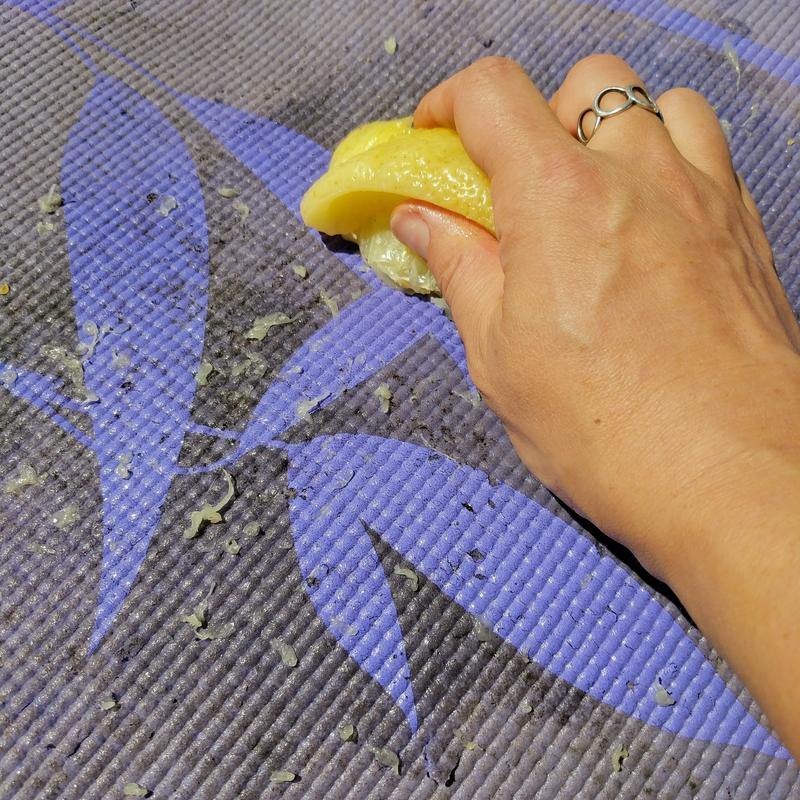 When archaeologists unearth a 2019 layer of human refuse and DNA test (or whatever they do in this futuristic fantasty), they'll know we were here.
Mildew is a constant companion in El Terreno: one quilt, one sheet, one towel, and both of our yoga mats. The fabrics make sense - those must be the 100% cotton items. But the yoga mats were a late bloomer (thanks to the dirt embedded in them, since we live - and do yoga - outside).
Mildew showed up on the fabrics during the wet season, when nothing ever truly dried. We've washed in hot water, soaked with bleach, vinegar, no improvement.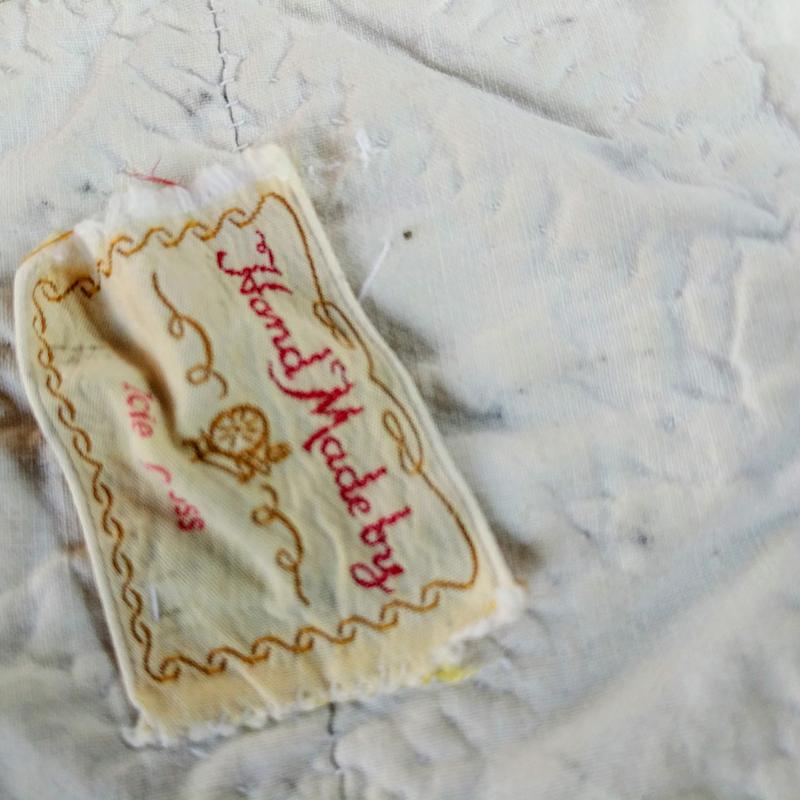 We thought the dry season would cure it - when rains disappear for half the year and the strong sun shines without clouds, mildew won't stand a chance. Nope, still mildew.
The yoga mats developed their mildew (mold?) while we were away for a month and they were rolled up in a box. The rains had mostly stopped, but apparently the box was moist enough. We've gotten used to dirt on our mats, but the mold/mildew is distracting when stretching, and I find myself avoiding child's pose or corpse pose, since I don't want my face and hair in it.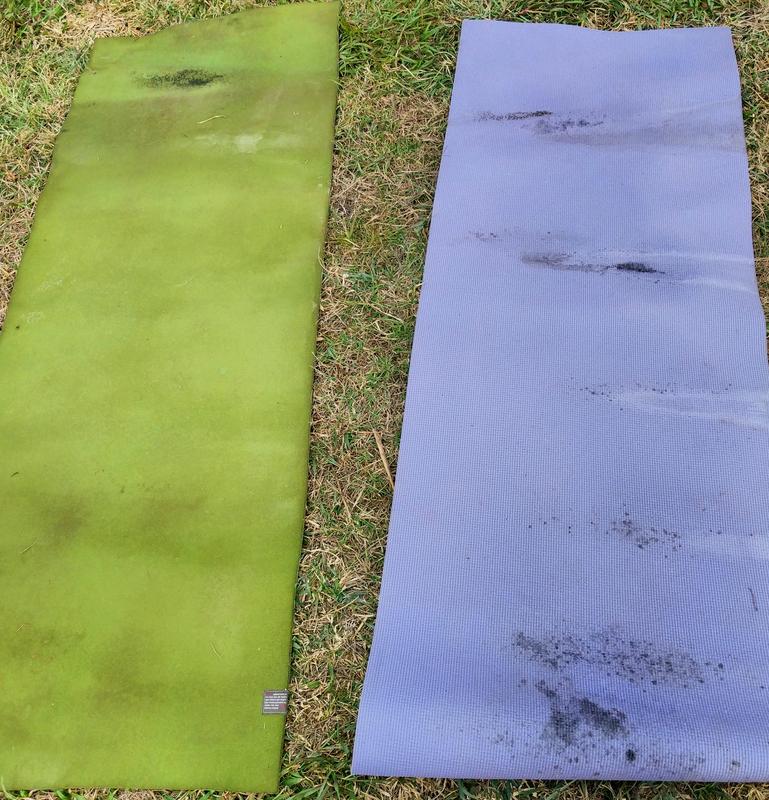 We tried bleach water, sun, no change. We tried salted lemons, no change.
We finally decided to throw our yoga mats away and get new ones when we get off the road later this year. I don't want to make trash like this! And I made peace with using the mats - but in the meantime we'd have to roll them back up again and spend the next five months driving around with them, the mold/mildew would grow, and we'd do yoga less and less.
Any ideas for re-purposing yoga mats? I thought about mulching trees with them, but don't know enough about what chemicals might be inside. Into the trash heap they go, I expect, which means those chemicals end up in the atmosphere when someone burns the trash. Or these yoga mats will be one of our longest-lasting legacies in Mexico - how long will mold/mildew communities live on these mats in a landfill?
---
Comments:
---

March 11, 2019
you should contact TerraCycle and see if they have any ideas.
---
Post a comment: