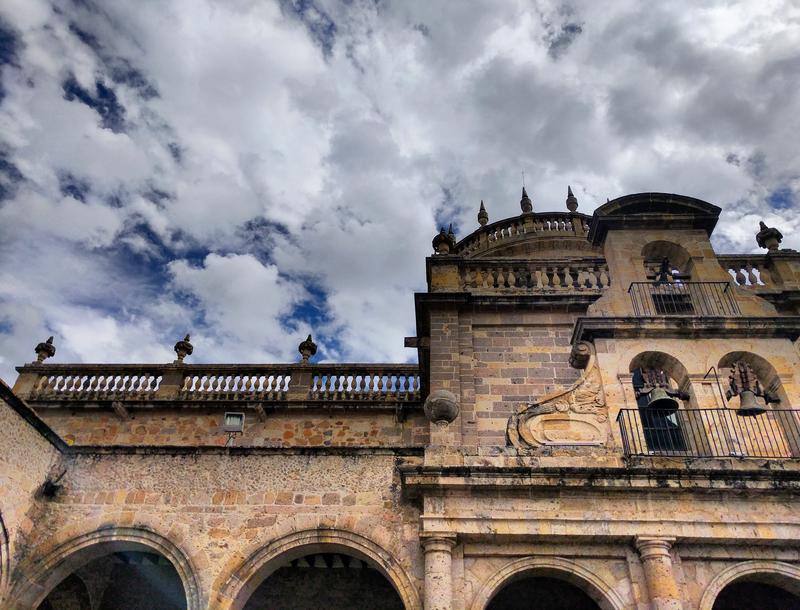 Nope, not Phillip starting a bonfire or putting out a wildfire.
During our enchanting, quick visit to Guadalajara, we spent hours at Hospicio Cabañas. It's no longer a hospital; it's full of art and education.
Juan Ruiz de Cabañas is there in statue (probably in spirit too!)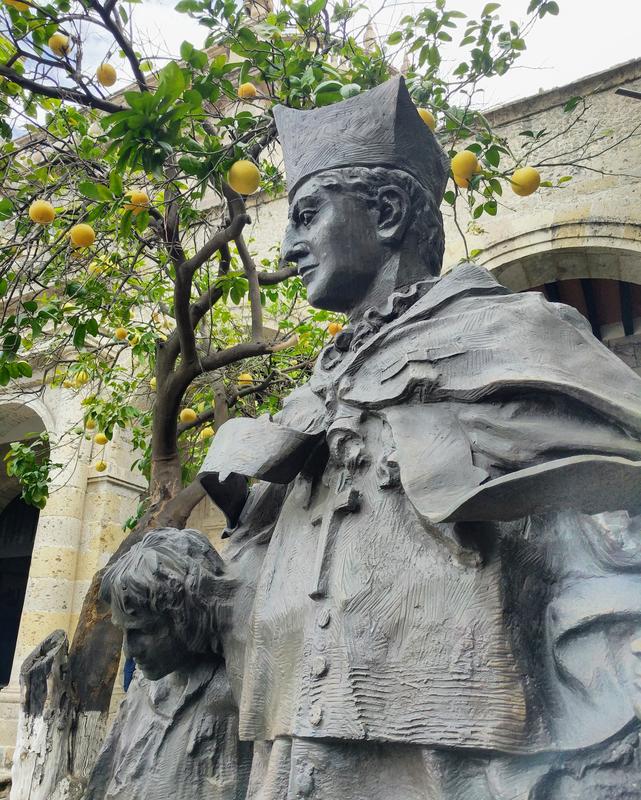 but the primary draw is Man on Fire.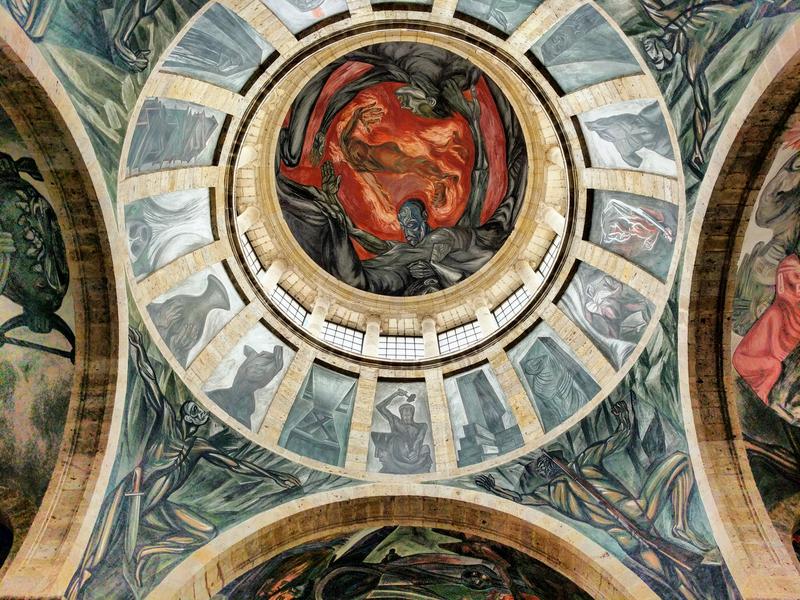 ---
Post a comment: