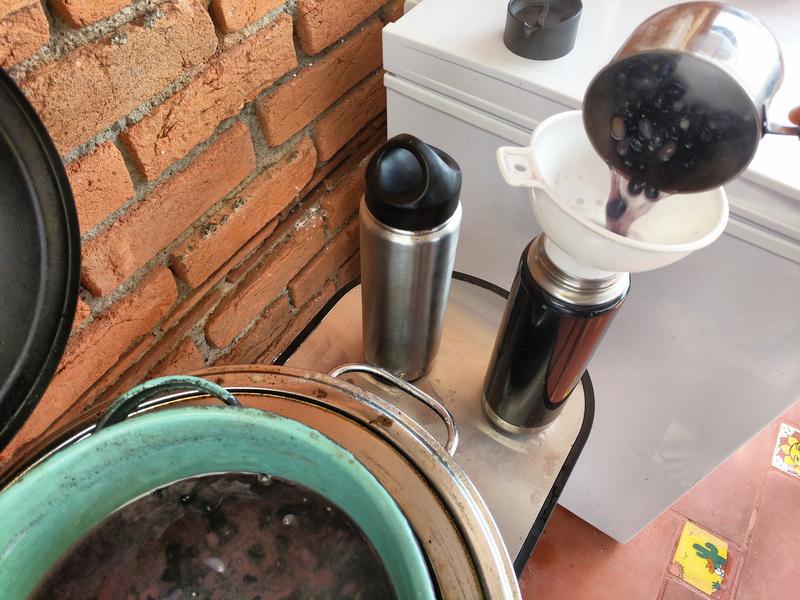 Cooking in a sleeping bag
Maybe we have to cook in a sleeping bag cause we're living offgrid and it's December? Can you picture us wrapped up in blankets standing around the grill?
Not a bad idea for breakfast or late dinner, but it's been hot every fabulous, sunny winter afternoon, much hotter than summer! (Not the nights, though, we woke up to ice in the water this morning, but at least we don't have to worry about freezing pipes - we have no pipes,)
But we've actually developed a way to cook in a sleeping bag that we recommend - even if you have a fully electric life.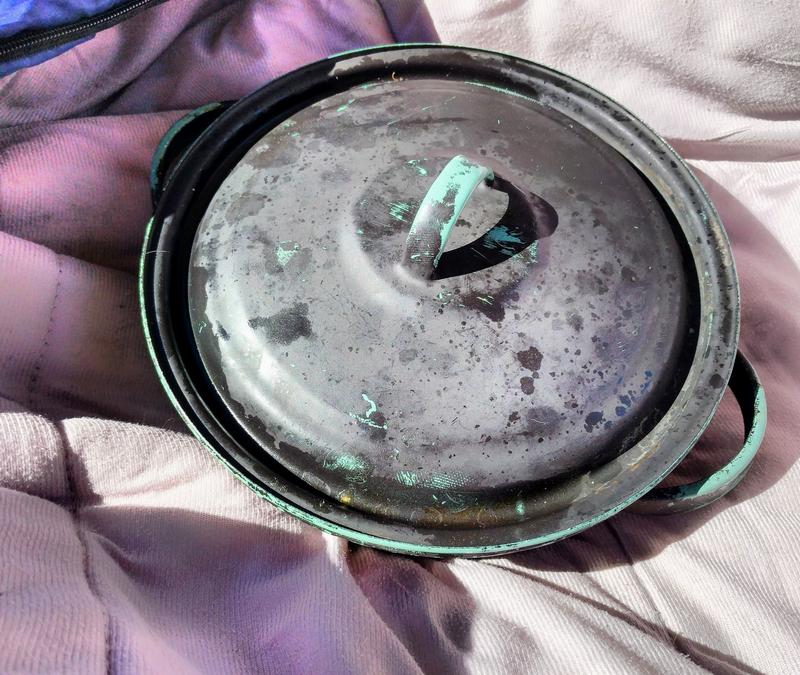 We bring beans/rice/veggies/soup to a boil on the grill, then wrap the pot in our sleeping bag and wait. it stays hot for hours, even stays warm overnight. Rice gets overcooked easily - we never pull it out soon enough. Beans require a second boil, or even a third. But this is still a vast improvement over cooking beans on the grill - we always seem to run out of propane before the beans get soft, and hours on the grill is a total waste of gas.
We've tried beans in a thermos, too (see header photo). Bring to boil, then pour into a thermos and wrap that in a sleeping bag. Still takes two rounds of coming to a boil, but better than wasting hours of propane.
We have tried passive solar cooking but it takes days and the food starts to smell bad before it's cooked. We got a big piece of glass so may try adapting the solar oven, again. Now that the rains are gone we have more hours of sunlight - what a great winter!
---
2 Comments:
---

December 26, 2018
Amazing! and inspiring . . .
---
December 29, 2018
nothing like a solar cooker for beans.
---
Post a comment: