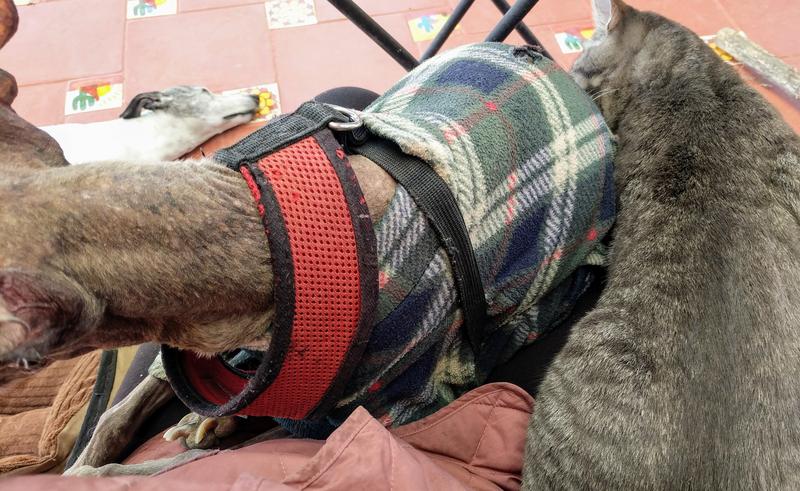 We've been house/dog-sitting in the city, so our vanlife is on hold. The dogs are adapting, not losing any sleep (though we're sleep-deprived).
But something went wrong while we were gone, and we haven't seen kitten Fly in more than a week. Gris is miserable, I assume with grief and loneliness. So we're going out every day to keep him company. He follows us around and cuddles more than ever. Pobrecito
We brought the van in to Stan's neighborhood for security, so when we head out to El Terreno we just have the kitchen area to hang out in. And the kitchen is no good for cuddling. The first day Max and Gris tried to share my lap, and it just didn't work.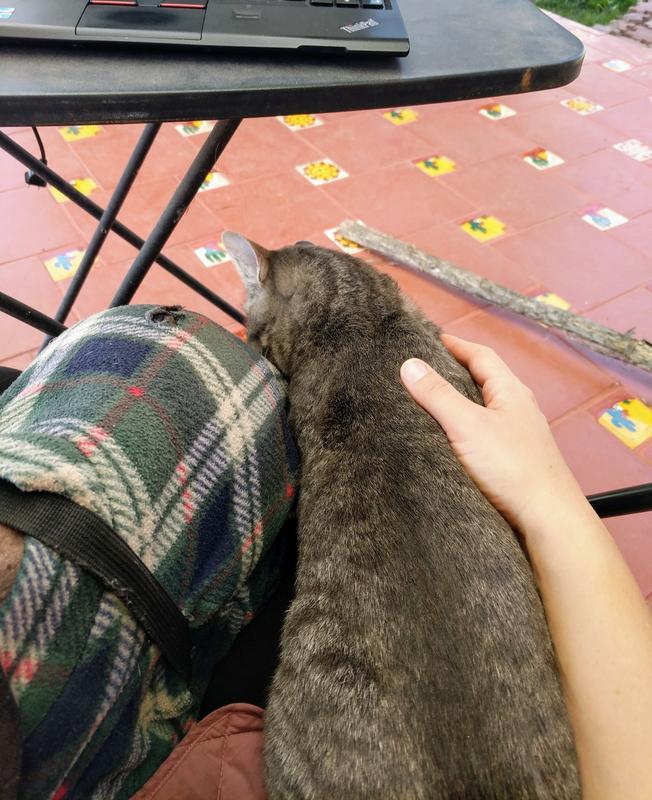 Turns out cardwelling can (temporarily) take the place of vandwelling. After a mega-cuddle-fest, Gris takes a nap, then bath, then nap, ta the foot of the driver's seat.
I sit in the passenger seat and Max comes up for a cuddle, then slips and slides around trying to get water, go out to the bathroom, then whines and whines until I get out and put him back inside.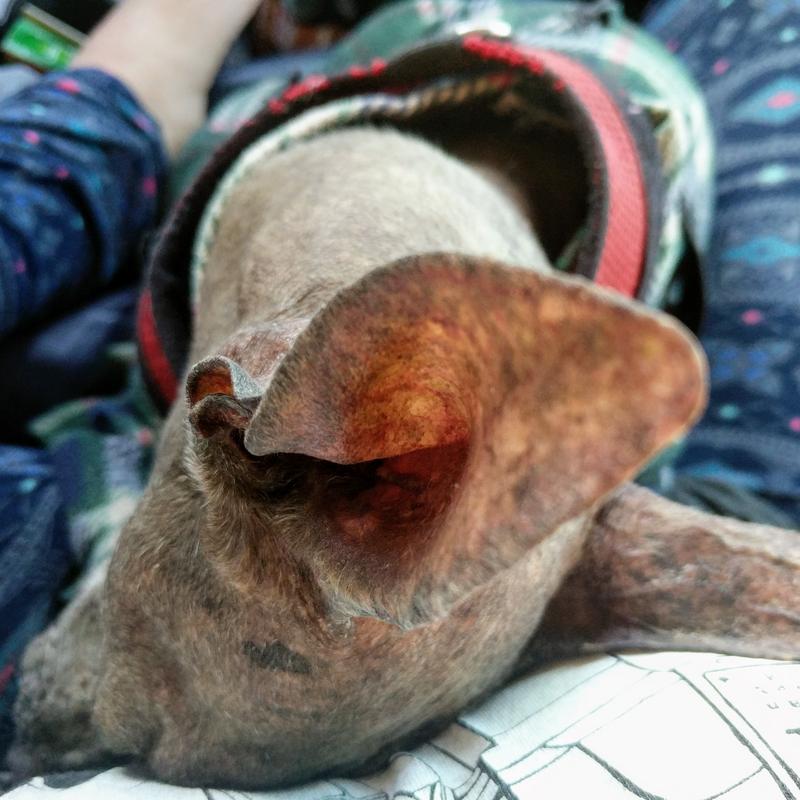 Hannah just chills, taking up most of the backseat. When the sun bugs her too much she sleeps in the Honda's shadow. After doing the rounds of the property, she comes back for a drink or a snack.
All the while I'm trying to research and write a big project. I accomplish a little between animal interruptions. But especially for Gris, I've got no boundaries right now! That poor lonely kitty. When we leave, he runs after us, crying.
So today we're moving the van back and one of us will sleep there most nights. Cardwelling works for a few hours at a time, but the van (with shadecloth, not just my quick-fix Honda sweater-shade) will be more comfortable, we can all fit in the bed, and we'll have solar power.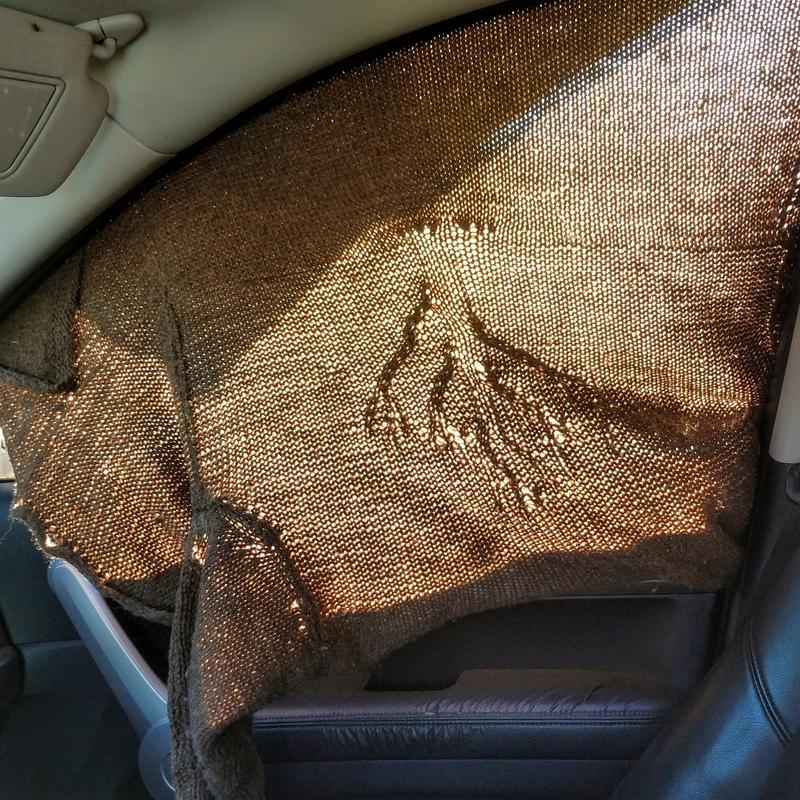 And I'll visit the city for hot showers and a real kitchen.
---
Post a comment: